Hanna Kaskela appointed Director of Responsible Investment at Varma
Hanna Kaskela, MSc. Econ., has been appointed Director of Responsible Investment at Varma effective 1 September 2017. Kaskela will report to Varma's CIO, Reima Rytsölä, and she will be a member of the Investment Operations' Executive Group.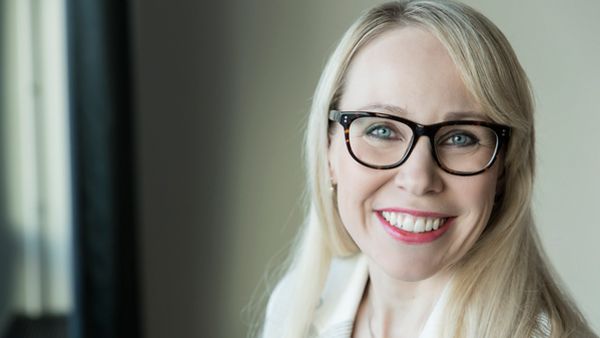 Hanna Kaskela has worked at Varma since 2003, and has been a portfolio manager for the past 10 years. In recent years, she has built Varma's sustainable equity portfolio.
"Hanna Kaskela has successfully managed Varma's award-winning sustainable equity portfolio and has shown a high level of energy in her work, as well as strong skills in leading and developing responsible business. Responsible investment is becoming increasingly important, and this appointment is a natural way of supporting that development," says Rytsölä.
Varma Mutual Pension Insurance Company is the largest earnings-related pension insurer and private investor in Finland. The company is responsible for the statutory earnings-related pension cover of some 878,000 people in the private sector. Premiums written totalled EUR 4.7 billion in 2016 and pension payments stood at EUR 5.3 billion. Varma's investment portfolio amounted to EUR 45.0 billion at the end of June 2017.
Further information:
Reima Rytsölä, Deputy CEO, CIO; contact requests tel. +358 10 244 3180
Katri Viippola, SVP, HR, Communications and Corporate Social Responsibility, tel. +358 400 129 500 or firstname.lastname@varma.fi
Leena Rantasalo, Communications Manager, tel. +358 50 300 7980 or firstname.lastname@varma.fi
Tilaa tiedotteet sähköpostiisi
Haluatko tietää asioista jo ennen kuin ne uutisoidaan? Kun tilaat tiedotteemme, saat ne sähköpostiisi yhtä aikaa suomalaisen median kanssa. Tilauksen voit halutessasi perua milloin tahansa.
Lue lisää julkaisijalta Varma
Uutishuoneessa voit lukea tiedotteitamme ja muuta julkaisemaamme materiaalia. Löydät sieltä niin yhteyshenkilöidemme tiedot kuin vapaasti julkaistavissa olevia kuvia ja videoita. Uutishuoneessa voit nähdä myös sosiaalisen median sisältöjä. Kaikki STT Infossa julkaistu materiaali on vapaasti median käytettävissä.
Tutustu uutishuoneeseemme