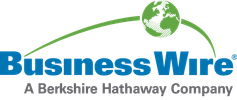 Hon'ble Chief Minister Shri Yogi Adityanath Ji Unveils HCL's Biggest CSR Initiative – 'Samuday'
Hon'ble Chief Minister of Uttar Pradesh Shri Yogi Adityanath Ji today unveiled HCL Foundation's biggest corporate social responsibility (CSR) initiative called 'Samuday'- a rural development initiative to create model villages, which has touched lives of around six lac people in the state.
This press release features multimedia. View the full release here: http://www.businesswire.com/news/home/20171107005823/en/
Hon'ble CM, Uttar Pradesh, Shri Yogi Adityanath Ji at the HCL Samuday unveiling ceremony along with Mr. Shiv Nadar, Founder & Chairman, HCL & Shiv Nadar Foundation; Roshni Nadar Malhotra, CEO, HCL Corporation; Dy CM, Uttar Pradesh, Dr. Dinesh Sharma; State Minister IT & Electronics, Mohsin Raza and Navpreet Kaur, Director, HCL Samuday and some of the Samuday beneficiaries (Photo: Business Wire)
HCL Foundation, the CSR arm of HCL Technologies, launched Samuday in 2015. Currently the project is being implemented in three blocks of Hardoi district of Uttar Pradesh. Since its launch, Samuday has impacted around six lac people in 90,000 households across 720 villages through interventions in fields of education, agriculture, livelihood, health, infrastructure, water & sanitation.
Speaking on the occasion, Hon'ble Chief Minister of Uttar Pradesh, Shri Yogi Adityanath Ji, said, "I congratulate HCL for launching 'Samuday' in Uttar Pradesh. It makes me proud that HCL, which started its journey from Uttar Pradesh and is now grown into a global conglomerate, has chosen Uttar Pradesh for its biggest CSR project. I am confident that the spirit with which the project is being implemented will certainly help the last man on the ground."
In a little over two years, Samuday has set up over 380 ICT-based classrooms and enrolled 1865 people for adult literacy programme. Samuday has also engaged 5000 farmers under various interventions and constructed 5500 toilets, which are currently under usage. In addition, 49 mini solar grids are being set–up across 63 villages. The Foundation has supported 2000 pregnant females and 7000 severely malnourished children.
"We, at HCL Foundation, believe that positive social change can be brought by innovative and creative models of development. Our proximity to the place from where we started our journey makes Uttar Pradesh the right fit for the project to begin. We feel that through the Samuday model, we will be able to develop a blueprint that is sustainable, scalable and replicable throughout the world," said Roshni Nadar Malhotra, Chief Executive Officer, HCL Corporation and Chairperson of the CSR Committee for the HCL Technologies Board.
"HCL Samuday will help us bring a positive impact through its various interventions in the areas of Education, Livelihood, Health, Infrastructure, Wash & Sanitation and Agriculture. We thank Uttar Pradesh government for their continued encouragement and support," said Navpreet Kaur, Director, Project–Samuday.
For more information: visit http://www.hcl.com/hcl-foundation
View source version on businesswire.com: http://www.businesswire.com/news/home/20171107005823/en/
Contact information
HCL
Shruti Roy
shruti.roy@hcl.com
or
Ajay Davessar
ajay.davessar@hcl.com
Tietoja julkaisijasta
Business Wire
http://www.businesswire.com
For more than 50 years, Business Wire has been the global leader in press release distribution and regulatory disclosure.