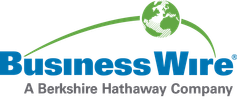 Hunkemöller Turns to Logility to Support Growing Omni-Channel Business
Logility, Inc., a leading provider of advanced retail planning and collaborative supply chain optimization solutions, announced Hunkemöller, a ladies lingerie retailer with more than 800 stores in 23 countries, has selected Logility Voyager Solutions™ to support its growing omni-channel operations. Logility will help the women's fashion retailer improve full price sell-through, increase net margin performance, and automate its allocation and replenishment process.
As Hunkemöller's business continues to expand, its systems and processes are being replaced and improved to better support the growing demands of today's consumers. With company-owned retail, e-commerce, as well as franchise and concession store operations, Hunkemöller required an allocation and replenishment solution that would support the company's goals of delivering a unified customer-centric strategy across every channel. Hunkemöller has selected Logility to help optimize the performance of its inventory, improve automation of the allocation and replenishment processes, and enable the Hunkemöller team to spend more time on value-adding analysis and decision making activities.
"As a ladies fashion retailer, it is important we stay ahead of the latest trends and ensure our customers are able to purchase the products they want when and where they want them," said Nick Bailey, global merchandising, planning & distribution director, Hunkemöller. "The Logility Voyager Solutions suite will provide superior functionality that will allow Hunkemöller to automate the allocation and replenishment process. In addition, the integrated size and pack capabilities will deliver the ability to allocate based on store need with an accurate combination of pre-pack and bulk stock. The advanced capabilities of Voyager Solutions will also provide the visibility and flexibility we need to serve our customers more efficiently."
Logility's built-in Advanced Analytics will deliver enhanced visibility and granularity into Hunkemöller's retail operations. Through exception management, the retailer will have the flexibility to adjust stock levels per store at the product and attribute level. Hunkemöller will be able to replenish and reserve inventory each night for every location to help prioritize each store's requirements and ensure they are able to meet their financial objectives.
"Retail continues to evolve rapidly as consumers have more buying options than ever before," said Allan Dow, president, Logility. "It is critical for retailers like Hunkemöller to have the systems and processes in place to ensure the right product is available in the right place at the right time and price to delight their customers. Logility Voyager Solutions will help Hunkemöller gain the visibility required to more accurately position inventory, minimize markdowns and improve customer service."
About Logility
With more than 1,250 customers worldwide, Logility is a leading provider of collaborative supply chain optimization and advanced retail planning solutions that help small, medium, large, and Fortune 500 companies realize substantial bottom-line results in record time. Logility Voyager Solutions is a complete supply chain management and retail optimization solution that features a performance monitoring architecture and provides supply chain visibility; demand, inventory and replenishment planning; Sales and Operations Planning (S&OP); Integrated Business Planning (IBP); supply and inventory optimization; manufacturing planning and scheduling; retail merchandise planning and allocation; and transportation planning and management. Logility customers include Abercrombie & Fitch, Big Lots, Fender Musical Instruments, Parker Hannifin, Verizon Wireless, and VF Corporation. Logility is a wholly owned subsidiary of American Software, Inc. (NASDAQ: AMSWA), named one of the 100 Most Trustworthy Companies in America by Forbes. For more information about Logility, call 800-762-5207 USA or visit http://www.logility.com.
Forward-Looking Statements
This press release contains forward-looking statements that are subject to substantial risks and uncertainties. There are a number of factors that could cause actual results to differ materially from those anticipated by statements made herein. These factors include, but are not limited to, continuing U.S. and global economic uncertainty, the timing and degree of business recovery, unpredictability and the irregular pattern of future revenues, dependence on particular market segments or customers, competitive pressures, delays, product liability and warranty claims and other risks associated with new product development, undetected software errors, market acceptance of Logility's products, technological complexity, the challenges and risks associated with integration of acquired product lines, companies and services, as well as a number of other risk factors that could affect the Company's future performance. For further information about risks the Company and American Software could experience as well as other information, please refer to American Software, Inc's. current Form 10-K and other reports and documents subsequently filed with the Securities and Exchange Commission. For more information, contact: Vincent C. Klinges, Chief Financial Officer, American Software, Inc., (404) 264-5477 or fax: (404) 237-8868.
Logility is a registered trademark and Logility Voyager Solutions is a trademark of Logility, Inc. Other products mentioned in this document are registered, trademarked or service marked by their respective owners.
View source version on businesswire.com: http://www.businesswire.com/news/home/20171010005640/en/
Contact information
Logility, Inc.
Justin Siefert, 404-264-5485
jsiefert@logility.com
www.logility.com/blog
Tietoja julkaisijasta
Business Wire
http://www.businesswire.com
For more than 50 years, Business Wire has been the global leader in press release distribution and regulatory disclosure.