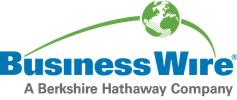 IFF Begins Trading on the Tel Aviv Stock Exchange
Regulatory News:
International Flavors & Fragrances Inc. (NYSE: IFF) (Euronext Paris: IFF) (TASE: IFF) today announced that effective today, the Company has listed and begun trading on the Tel Aviv Stock Exchange (TASE) under the symbol "IFF." The TASE listing follows the completion of IFF's acquisition of Frutarom, which was announced on October 4, 2018. The TASE listing will not alter IFF's share count, capital structure, or current stock-listings on the New York Stock Exchange (NYSE) and Euronext Paris, where it also trades under the symbol "IFF."
"IFF is very excited and committed to continue Frutarom's longstanding history as a major presence in Israel, both through our significant local operations and now with the listing of IFF shares on the Tel Aviv Stock Exchange," said Andreas Fibig, IFF Chairman and CEO. "By expanding our shareholder base in Israel, the listing will allow local investors to be part of the new IFF. We look forward to accelerating profitable growth, enhancing free cash flow and generating returns for local shareholders and all other IFF shareholders around the world."
The IFF and Frutarom combination creates a global leader in natural taste, scent and nutrition with expected 2018 pro-forma sales of $5.3 billion. Both IFF and Frutarom have long histories of strength in R&D, and the combined company will be leveraging these capabilities to further innovate its portfolio of products. The combined company will be headquartered in New York City and will maintain a presence in Israel.
Meet IFF
International Flavors & Fragrances Inc. (NYSE:IFF) (Euronext Paris: IFF)(TASE: IFF) is a leading innovator of scent, taste, and nutrition, with over 110 manufacturing facilities, 100 R&D centers, and 33,000 customers globally. At the heart of our company, we are fueled by a sense of discovery, constantly asking "what if?". That passion for exploration drives us to co-create unique products that consumers experience in more than 150,000 unique products sold annually. Our 13,000 team members globally take advantage of leading consumer insights, naturals exploration, research and development, creative expertise, and customer intimacy to develop differentiated offerings for consumer products. Learn more at www.iff.com, Twitter, Facebook, Instagram, and LinkedIn.
International Flavors & Fragrances Inc.
521 West 57th Street
New York, NY 10019
T +212.765.5500
F +212.708.7132
iff.com
View source version on businesswire.com: https://www.businesswire.com/news/home/20181008005771/en/
Contact information
International Flavors & Fragrances Inc.
Michael DeVeau, 212-708-7164
VP, Global Corporate Strategy, Investor Relations & Communications
Michael.DeVeau@iff.com
About Business Wire

Business Wire
http://www.businesswire.com
For more than 50 years, Business Wire has been the global leader in press release distribution and regulatory disclosure.