Immersive art project to be launched in Kuutio space at Oodi with game-inspired piece by Joonas Hyvönen
Visual artist Joonas Hyvönen challenges viewers to consider alternative futures in a deliberately absurd way. Alienating elements borrowed from the world of computer games offer a safe way to experience climate change and catastrophic floods – first hand.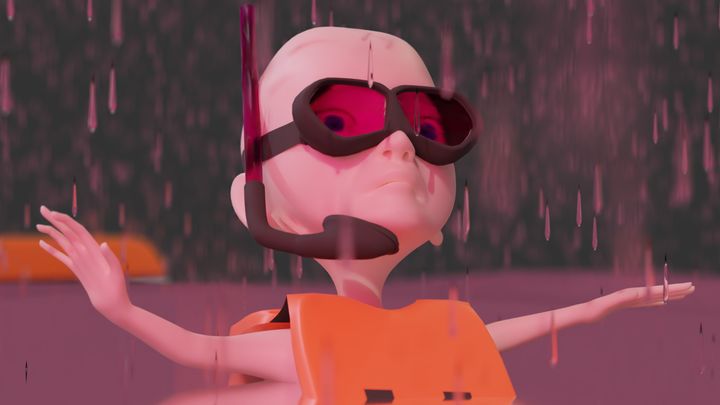 Joonas Hyvönen's God´s Flat Earth Is Drowning explores climate change and climate anxiety by linking viewers with a speculative future and propaganda. Employing 3D modelling, the work moves in the interstices of the real and the unreal, of realism and simulation. With a game engine generating the dialogue every viewing experience is unique.
"It's been raining for days, the earth is flat, all sewers are blocked by waste, and taking a shower, drinking a glass of water, even peeing in the bushes makes the sea levels rise. A small, scattered community comes together in a space resembling the second floor in the Oodi library to try to find a solution and a way to avoid the impending ecological catastrophe," Hyvönen describes his work.
In his works, Joonas Hyvönen (b. 1990) often examines digital technology in the context of other phenomena by focusing on interaction between user and operating system. Hyvönen graduated with an MFA from the Finnish Academy of Fine Arts in 2016. He has participated in exhibitions in Finland and internationally.
The Media Cube Project brings media art to Oodi
Hyvönen's work is part of the Media Cube Project bringing immersive media art into Oodi Library's Kuutio space whose walls are made of smart glass.
The project organised a workshop for six artists to acquaint them with the resources of the space. The workshop leaders and curators, media artist Jukka Hautamäki and creative technologist and producer Marko Tandefelt, selected two of the ideas that emerged in the workshop for implementation.
Joonas Hyvönen and Ami Lindholm will create works designed specifically for the Kuutio space and its groundbreaking technological resources. Exploring topical themes in innovative ways, the immersive concepts centre on the interaction between viewers and the artwork. Joonas Hyvönen's exhibition will be open from 3–29 July 2020. Examining the theme of parenthood, Ami Lindholm's exhibition will open in August 2020.
The Media Cube project is a collaboration between Arts Promotion Centre Finland, Helsinki Central Library Oodi, Artists' Association MUU, and University of the Arts Helsinki.
Interview with Joonas Hyvönen online at Helsinki-kanava on 30 June at 13:00
The Helsinki-kanava online service will broadcast a live artist interview with Joonas Hyvönen, who will talk about his practice, his work and its themes. The interviewer is librarian and artist Tuukka Haapakorpi. (www.helsinkikanava.fi/en)
Opening hours 3–29 July 2020
Mon–Fri 8–20
Sat–Sun 10–18
Contacts
Visual artist Joonas Hyvönen
+358 50 3808985, email@joonashyvonen.com

Special librarian Sanna Huttunen
Central Library Oodi
+358 40 186 3042, sanna.m.huttunen@hel.fi

Images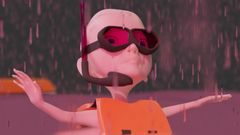 About Helsingin kaupunki, kulttuurin ja vapaa-ajan toimiala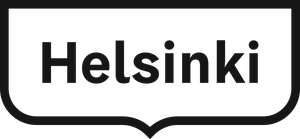 Helsingin kaupunki, kulttuurin ja vapaa-ajan toimiala
https://www.hel.fi/kulttuurin-ja-vapaa-ajan-toimiala/fi/
* * *
Helsinki Central Library Oodi is a living meeting place at Kansalaistori square, right at the heart of Helsinki.
Oodi complements the cultural and media hub formed by Helsinki Music Centre, Finlandia Hall, Sanoma House and the Museum of Contemporary Art Kiasma. Oodi is a non-commercial, urban public space that is open to all, right opposite the Parliament Building.
Oodi is a venue for events, a house of reading and a diverse urban experience. It provides its users with knowledge, new skills and stories, and is an easy place to access for learning, story immersion, work and relaxation. Oodi is a library of a new era, a living and functional meeting place open for all.
Helsinki Central Library Oodi
Töölönlahdenkatu 4
00100 Helsinki
www.oodihelsinki.fi/en