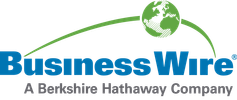 Inotrem Granted Access to Priority Medicines Scheme (PRIME) for Its Lead Compound MOTREM™ in the Treatment of Septic Shock
Inotrem S.A., a biotechnology company specialized in the control of acute inflammatory syndromes, today announced that the European Medicines Agency (EMA) has granted access to its PRIority MEdicines (PRIME) scheme for its lead product MOTREMTM in the field of septic shock.
The purpose of PRIME created in 2016 by the EMA is to bring treatments to patients faster by providing early and enhanced support to medicines that have the potential to address patients' unmet needs. Through the PRIME scheme, Inotrem will be able to optimize the development of its lead compound and accelerate EMA's regulatory assessment. The inclusion of MOTREMTM in the PRIME program was supported by the following criteria: (i) there is an important unmet medical need for the treatment of septic shock, (ii) the efficacy of MOTREMTM could be proven in relevant preclinical models in vivo and (iii) data from a Phase 1 clinical trial showed tolerance in human subjects. Inotrem launched this year a Phase 2 multicenter clinical trial with patients suffering from septic shock in four European countries.
Septic shock is a serious and very debilitating acute condition with high mortality and associated long-term physical, psychological, and cognitive disabilities in survivors. Sepsis, which is characterized by an intense and excessive systemic inflammatory reaction in response to a serious infection, affects worldwide up to 1% of the population annually with a mortality rate of 25 to 40% placing it as the 10th leading cause of death in developed countries and the 1st cause of death in intensive care units. MOTREMTM is the formulation of the active ingredient LR12, a synthetic peptide capable of controlling the amplification loop of the inflammatory response by inhibiting the TREM-1 receptor, and as such brings the potential of improving hemodynamic parameters and survival rates of septic shock patients. There are currently no specific therapies approved for this indication, and Inotrem's MOTREMTM aims at becoming the first mechanism-based personalized medicine for septic shock.
"EMA's decision to grant our product the PRIME status is an important recognition of both Inotrem's innovative therapeutic approach in the management of acute inflammation and the critical need for causal therapies in a severe condition such as septic shock. This is also the first time a product being developed in the critical care setting is receiving the PRIME status," said Jean-Jacques Garaud, M.D., CEO and co-founder of Inotrem. "We are very pleased to be part of this program and look forward to working together with the EMA's Committee for Medicinal Products for Human Use with their regulatory support to pursue our clinical development plan moving toward the MOTREM TM marketing authorization process," added Margarita Salcedo Magguilli, CDO of Inotrem.
View source version on businesswire.com: http://www.businesswire.com/news/home/20171114006394/en/
Contact information
Inotrem
Media
S&I
Anne REIN, +33 6 03 35 92 05
anne.rein@strategiesimage.com
Tietoja julkaisijasta
Business Wire
http://www.businesswire.com
For more than 50 years, Business Wire has been the global leader in press release distribution and regulatory disclosure.