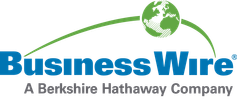 Inside Secure toimittaa vahvan asiakastunnistamisen palvelun Visma Solutionsille
Visma Solutions, yritysohjelmistojen tarjoaja, on valinnut Inside Securen (Paris:INSD) mobiilitunnistamisen ja maksujen varmennuspalvelun suojatakseen Netvisorin käyttäjien sisäänkirjautumisia ja transaktioita Netvisor ID -sovelluksella.
Inside Securen vahvan tunnistuksen ratkaisu, aiemmin tunnettu nimellä MePIN, on white label -tunnistusalusta isoille palveluntarjoajille ja käyttöön valmis tunnistuspalvelu pk-yrityksille. Ratkaisu tarjoaa kokonaisen tunnistusalustan, mahdollistaen online-palveluille useita eri tunnistusmenetelmiä joita hyödyntää eri tarpeisiin ja tilanteisiin sopivasti.
Netvisor ID -mobiilisovellus toimii kätevänä julkisen avaimen tunnisteena, mahdollistaen samalla maksutapahtumien digitaalisen allekirjoituksen. Inside Securen ratkaisu auttaa Vismaa suojaamaan käyttäjiensä sisäänkirjautumiset ja maksutapahtumat, tehden tunnistamisprosessista samalla kätevän ja luotettavan käyttökokemuksen. Ratkaisu mahdollistaa myös maksutapahtumien ja muiden transaktioiden varmennuksen sekä noudattaa tulevan EU:n maksupalveludirektiivin PSD2:n vaatimuksia.
"Netvisor yksinkertaistaa ja turvaa käyttäjien sisäänkirjautumiset antamalla käyttäjien tunnistautua PIN-koodilla tai sormenjäljellä mobiilisovelluksessa," sanoo Janne Lyytikäinen, Visma Solutionsin tuotejohtaja. "Inside Securen ratkaisu auttaa Vismaa tarjoamaan parempia vahvan tunnistamisen tapoja sekä kotimaisille että etenkin ulkomaisille käyttäjille, joilla ei ole suomalaisia pankkitunnuksia. Alustava asiakaspalaute on ollut positiivista - erityisesti sormenjälkitunnistusta on arvostettu."
Markku Mehtälä, Inside Securen tunnistamisen liiketoimintajohtaja, jatkaa: "Käyttäjät osaavat odottaa loistavaa käyttökokemusta kaikilta mobiilisovelluksiltaan. Meidän vahvan tunnistamisen ratkaisut ovat erityisen hyviä yhdistämään vahvan tietoturvan ja käytettävyyden, samalla tukien Inside Securen strategiaa tulla merkittäväksi tekijäksi tietoturvapalveluiden markkinalla."
Visma Solutions
Visma Solutions on Suomen johtava pilvipalveluiden ohjelmistotoimittaja, joka tarjoaa ratkaisut liiketoiminnan pyörittämisen ja johtamisen tueksi pk-yrityksille. Ratkaisuja käyttää Suomessa jo yli 65.000 yritystä. Visma Solutionsin tuoteperheeseen kuuluvat taloushallinnon ja toiminnanohjauksen ratkaisu Visma Netvisor, työnohjausratkaisut Visma Severa ja ValueFrame, budjetoinnin ja raportoinnin työkalu Visma Navita, verkkolaskuoperaattorialusta Maventa sekä sähköinen allekirjoituspalvelu Visma Sign. www.vismasolutions.com
Inside Secure
Inside Secure on kansainvälinen tietoturvayritys, joka tarjoaa ohjelmistoja, työkaluja, palveluja ja tietoa suojellakseen asiakkaiden maksutapahtumia, identiteettiä, sisältöä, sovelluksia ja viestintää. Vahvan tietoturvaosaamisen ja asiantuntijuuden pohjalta yritys tuottaa edistyneitä ja teknisiltä ominaisuuksiltaan erottuvia tuotteita erilaisiin tietoturvatarpeisiin. Yrityksen teknologiaa käyttävät monet palveluntarjoajat, operaattorit, sisällönjakelijat, turvajärjestelmäintegroijat, maksupalvelut, pankit, laitevalmistajat ja puolijohdevalmistajat. www.insidesecure.com
Tulevaisuutta koskevat lausunnot
Tämä lehdistötiedote sisältää joitain tulevaisuutta koskevia lausuntoja liittyen Inside Secure konserniin. Inside Secure uskoo odotusten pohjautuvan kohtuullisiin olettamuksiin, mutta ne eivät takaa tulevaisuuden suorituskykyä. Näin ollen, yrityksen todelliset tulokset voivat poiketa huomattavasti mainituista tulevaisuutta koskevista lausunnoista johtuen monista riski- ja epävarmuustekijöistä. Riskien ja epävarmuustekijöiden tarkempi kuvaus löytyy AMF:n (the Autorité des marchés financiers, Ranskan rahoitusmarkkinaviranomainen) 30.3.2016 hyväksymästä rekisteröintidokumentin "Risk Factors" (Riskitekijät) osiosta, numeron R. 16-014 alta, saatavilla www.Insidesecure.com
Katso lähdeversio osoitteessa businesswire.com: http://www.businesswire.com/news/home/20171129005801/fi/
Contact information
Press and investor contacts:
Inside Secure
Corporate communications
Loic Hamon, +33 (0) 4 42 905 905
EVP, Corporate Development and Communication
communication@insidesecure.com
tai
Inside Secure
Investor relations
Richard Vacher Detournière, +33 (0) 4 42 905 905
General Manager & CFO
contactinvestisseurs@insidesecure.com
Tietoja julkaisijasta
Business Wire
http://www.businesswire.com
For more than 50 years, Business Wire has been the global leader in press release distribution and regulatory disclosure.