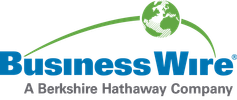 Investment Migration Council Responds to the OECD's Concerns over Residence-/Citizenship-by-Investment Programs
The Investment Migration Council (IMC) understands the motivation behind the OECD's recent analysis and guidance regarding the purported circumvention of the Common Reporting Standard (CRS) in both residence-by-investment (RBI) and citizenship-by-investment (CBI) programs.
We entirely agree that individuals should be stopped from using such programs to avoid accurate CRS reporting or, even worse, to engage in financial crimes, including money laundering and terrorist financing.
However, it is important to be clear about four important facts:
Only a very small percentage of residence or citizenship statuses legitimately obtained through RBI or CBI programs are at issue. For the vast majority of applicants, tax is a non-issue, since they either move completely to their new place of residence and become tax residents there or do not change their tax residence at all.
Within the EU, the European Economic Area and Switzerland, the freedom of establishment means that any citizen of these countries can freely move to any other one of these countries and does not have to use an RBI or CBI program to establish their tax residence there.
RBI/CBI programs are only a fraction of the immigration options available to individuals. Most residence permits and citizenships are in fact obtained under other options, which can be equally used or abused for circumventing CRS, while citizenships obtained through EU CBI programs account for less than 0.1% of all the citizenships granted in the EU.
Of those nearly one million citizenships granted by the EU each year that are not related to CBI programs, there are many high-risk nationalities, including Pakistan, Ukraine, Algeria, Russia, Nigeria, and Somalia, that pose a much more real danger to the international community in terms of criminal activity in the financial system.
Bruno L'ecuyer, Chief Executive of the IMC, says, "The abuse of CRS is contrary to the strategic rationale for and specific design of investment migration programs, which is to facilitate – following a detailed and intensive due diligence process – the legitimate movement of capital and people, which is essential to the contemporary global economic model. The IMC urges the OECD to review and strengthen the CRS due diligence requirements, but not with a sole focus on RBI/CBI programs."
Read our full response and key recommendations to the OECD here.
View source version on businesswire.com: https://www.businesswire.com/news/home/20181024005374/en/
Contact information
Bruno L'ecuyer
Chief Executive of the IMC
media@investmentmigration.org
+41 22 533 1333
Tietoja julkaisijasta
Business Wire
http://www.businesswire.com
For more than 50 years, Business Wire has been the global leader in press release distribution and regulatory disclosure.