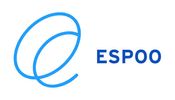 Invitation to media: European Week of Sport and School Action Day
The official opening ceremony of the European Week of Sport will be held in Leppävaara Sports Stadium, Veräjäpellonkatu 17, Espoo on the 23rd of September alongside the School Action Day event. The participation of State Secretary Tuomo Puumala is added in the program. The opening ceremony is part of Finland's EU Presidency program.
The European Week of Sport (EWoS) was initiated by the European Commission to promote sports and wellbeing all over Europe. The aim of the campaign week is to encourage citizens to be active and to bring awareness of how beneficial an active lifestyle is for everyone.   
School Action Day is one of the biggest sports events of school children and young people in Europe.  The target group of the event are pupils from the third to ninth grade in the capital area in Finland. The aim of the event is to offer possibilities to try new kinds of sports activities and to experience the joy of sports. Around 100 activity stops will be hosted by a wide range of sports associations.  
Program: 
09:00-15:00  The activities at the event square are open for all citizens. You can get to know the activities of e.g. sports associations, sport governing bodies and other actors, mascots (between 11-13 o´clock), climbing wall, cart racing at 14.15 and other activities.  During the opening ceremony and on the event square you can also meet three youtube celebrities: Pernilla Böckerman, Jaakko Parkkali and Pinkku Pinsku. 
11:30                Opening ceremony at Leppävaara Sports Stadium, Veräjäpellonkatu 17.  Everybody is welcome to participate. In the program e.g. music, dance, sports exercise and a great atmosphere. Yves de Lostecque, Head of the Sport Unit of the European Commission, State Secretary Tuomo Puumala (Ministry of Education and Culture) and Inka Hopsu, Chair of Espoo City Council bring their greetings to the event. 
Around 13      European Commissioner for Education, Culture, Youth and sport Tibor Navracsics visits the event.   
14.15-15       School Action Day activity stops are open for all visitors.  
The representant of your media is welcome to the European Week od Sport opening ceremony, to the School Action day activity stops and to the event square.  
Please registrate in advance and notify the requests of photographing or interviewing the pupils to communications chief Heli Holm, heli.holm@espoo.fi  at the latest 16.9.2019.  
The interview requests to Commissioner Tibor Navracsics to Deputy Press and Media Officer at European Commission Representation in Finland Nina Hotti nina.hotti@ec.europa.eu, tel. (09) 6226 5465, 050 384 7857 
The interview requests to State Secretary Tuomo Puumala 
jaana.luostarinen@minedu.fi (tai emilia.toivanen@minedu.fi)