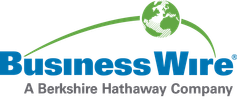 Ison tarjouskilpailun voitto Itslearningille: yli 338 000 oppijan kokonaisuus Ranskassa
Pays de la Loiren hallintoalue on valinnut itslearningin kunnallisten ja yksityisten toisen asteen oppilaitosten oppimisalustaksi. Alusta otetaan käyttöön yli 600 oppilaitoksessa, ja syyskuun 2018 loppuun mennessä sillä on 338 000 käyttäjää.
Tämä lehdistötiedote sisältää multimediaa. Katso koko julkaisu täällä: https://www.businesswire.com/news/home/20180727005041/fi/
itslearning Learning Management Platform (Photo: Business Wire)
itslearningin valitsi e-lyco 3 -ryhmä, jonka jäseniä ovat:
Pays de la Loiren hallintoalue
Académie de Nantes
Département de Loire-Atlantique
Département de Maine-et-Loire
Département de la Mayenne
Département de la Sarthe
Département de la Vendée
Tavoitteena oli löytää alusta, joka tukisi pedagogisia strategioita, lisäisi digitaalisuuden käyttöä ja auttaisi yhdenmukaistamaan koulutusyhteisöä. e-lyco 3 totesi itslearning olevan innovatiivinen alusta, joka sisältää uudenlaisia ominaisuuksia, kuten 360 asteen raportit, vertaisarvioinnin ja oppimispolut. Lukuvuoden 2018 alkuun mennessä Pays de la Loiren hallintoalueen opiskelijat, opettajat ja vanhemmat saavat käyttöönsä uuden alustan, jota kutsutaan Ranskassa nimellä "e-lyco".
"Se, että e-lyco 3 valitsi itslearningin merkitsee meille paljon ja osoittaa, että olemme innovatiivisten oppimisalustojen kehitystyön eturintamassa", toteaa Alain Ecuvillon, Ranskan itslearningin toimitusjohtaja. "Olemme ylpeitä voidessamme lisätä Pays de la Loiren yhteisöömme, joka sisältää jo Korsikan ja Normandian toisen asteen oppilaitokset."
Lisätietoja saat lukemalla blogikirjoituksen.
Tietoja itslearningistä
Vuonna 1999 perustetun itslearningin pääkonttori sijaitsee Bergenissä, Norjassa, ja yhtiö palvelee yli seitsemää miljoonaa käyttäjää maailmanlaajuisesti. Saat lisätietoja itslearningista osoitteesta itslearning.com/fi.
Katso lähdeversio osoitteessa businesswire.com: https://www.businesswire.com/news/home/20180727005041/fi/
Contact information
Nickel Communications
Median kyselyt:
Charlotte Andrist, 770-310-5244
charlotte@nickelcommpr.com
Tietoja julkaisijasta
Business Wire
http://www.businesswire.com
For more than 50 years, Business Wire has been the global leader in press release distribution and regulatory disclosure.