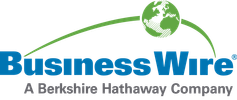 itslearning allekirjoitti yhteistyösopimuksen tukeakseen koulusta Kiinassa
Thomas Gunleiksrud, itslearningin kansainvälisestä kaupasta vastaava varatoimitusjohtaja, kertoo "Haluamme yhdessä Traceboardin kanssa auttaa Kiinan hallitusta onnistumaan nykyisessä koulutusta koskevassa viisivuotissuunnitelmassa siten, että vuoteen 2020 mennessä kiinalaisilla lapsilla on käytössään alusta jonka avulla he saavuttavat oman potentiaalinsa alati muuttuva tulevaisuus huomioiden."
Yritykset suunnittelevat yhteistyössä oppimisympäristön Kiinan koulutuslaitoksille. – Sopimuksen myötä viemme mukanamme läntisen maailman parhaat digitaaliset opetus- ja oppimiskäytännöt, joita sovellamme Traceboardin kanssa huippulaadukkaan ja koulutusta kehittävän ratkaisun suunnittelemiseen. Sopimus on meille erittäin merkittävä, Gunleiksrud jatkaa.
itslearningilla on tällä hetkellä seitsemän miljoonaa aktiivista käyttäjää. Kiinan kumppanuus tarjoaa mahdollisuuden käyttäjämäärän kaksinkertaistamiseen muutaman seuraavan vuoden aikana. Traceboard toimittaa jo digitaalisia oppimistuotteita useissa maakunnissa Kiinassa.
– Yrityksen myydyin tuote Kiinassa ja muualla maailmassa on digitaalinen valkotaulu. Siihen verrattuna heidän oppimisympäristönsä ei ole yhtä kehittynyt, Gunleiksrud kertoo. – Suunnitelmana on käyttää itslearningiä perustana ja integroida siihen teknologisia ratkaisuja Traceboardilta, jolla on 12 miljoonaa käyttäjää. Aloitamme ottamalla itslearningin käyttöön 1,2 miljoonalla näistä käyttäjistä. Se toteutetaan suhteellisen nopeasti, koska tuote on valmis. Se pitää vain mukauttaa Kiinan markkinoille.
Tietoja Traceboardista
Traceboardin toimipaikka on Pekingin Zhongguancun Software Parkissa, joka tunnetaan myös "Kiinan Piilaksona". Yritys on perustettu vuonna 2000, ja sen tuotteet ovat avuksi miljoonille opettajille ja opiskelijoille eri puolilla Kiinaa.
Tietoja itslearningistä
Vuonna 1999 perustetun itslearningin pääkonttori sijaitsee Bergenissä, Norjassa, ja yhtiö palvelee yli seitsemää miljoonaa käyttäjää maailmanlaajuisesti. Saat lisätietoja itslearningista osoitteesta itslearning.com.
Katso lähdeversio osoitteessa businesswire.com: https://www.businesswire.com/news/home/20181030005204/fi/
Contact information
Nickel Communications
Charlotte Andrist
charlotte@nickelcommpr.com
Median kyselyt: 770-310-5244
Tietoja julkaisijasta
Business Wire
http://www.businesswire.com
For more than 50 years, Business Wire has been the global leader in press release distribution and regulatory disclosure.