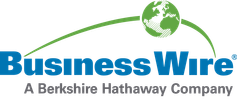 Jefferies Appoints Fred Jallot Head of Fixed Income in Europe
Jefferies today announced the appointment of Fred Jallot as Head of Fixed Income, Europe. He will be based in the firm's London office starting January 2, 2019 and will report to Fred Orlan, Global Head of Fixed Income at Jefferies. Tim Cronin, who has also served as Head of Fixed Income, Europe, will relinquish this role and continue to serve as President of Jefferies International Limited, Jefferies' London-based subsidiary.
"We are very excited to have Fred Jallot join Jefferies' leading global fixed income platform," commented Mr. Orlan. "As a broadly experienced professional in global fixed income, his relationships and leadership will further enhance Jefferies' growth in this market. This senior hire is an example of Jefferies' emphasis on enhancing our firm's European capabilities to serve our regional and global client base," he added.
Mr. Jallot was most recently Global Head of Credit and Asset-Backed Securities in Europe, the Middle East and Africa at Nomura, and previously spent 12 years at Citigroup and five years at Deutsche Bank.
Jefferies Group LLC, the largest independent full-service global investment banking firm focused on serving clients for over 55 years, is a leader in providing insight, expertise and execution to investors, companies and governments. Our firm provides a full range of investment banking, advisory, sales and trading, research and wealth management services across all products in the Americas, Europe and Asia. Jefferies Group LLC is a wholly-owned subsidiary of Jefferies Financial Group Inc. (NYSE: JEF), a diversified financial services company.
View source version on businesswire.com: https://www.businesswire.com/news/home/20181119005462/en/
Contact information
For media inquiries:
Richard Khaleel, Jefferies, +1 212 284 2556, rkhaleel@jefferies.com
Sara Boyes, Jefferies, +44 (0)20 7029 8022, sboyes@jefferies.com
Tietoja julkaisijasta
Business Wire
http://www.businesswire.com
For more than 50 years, Business Wire has been the global leader in press release distribution and regulatory disclosure.