Join us at the 2022 HIMSS European Health Conference & Exhibition
HIMSS22 Europe Brings Changemakers Together in Helsinki to Reimagine Health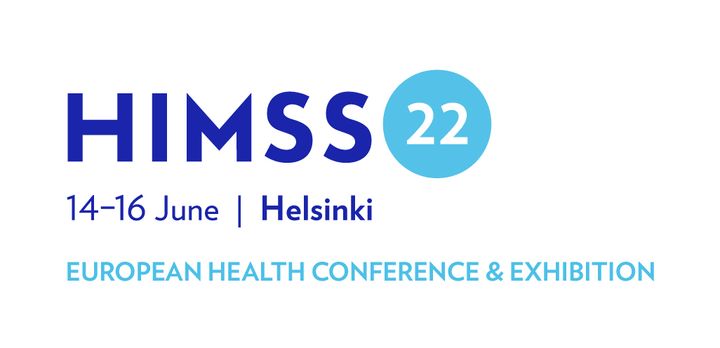 Changemakers from across the region will come together to reimagine health at the 2022 HIMSS European Health Conference & Exhibition.
Heralding the reunion of the European healthcare community, HIMSS22 Europe is the can't-miss healthcare event of the region. Professionals throughout the European health ecosystem and beyond will connect on 14 - 16 June in Helsinki, Finland, for the education, innovation and collaboration they need to reimagine health and wellness for everyone, everywhere.
Attendees will engage with world-class speakers and customise their educational programming with hands-on pre-conference workshops and forums, sessions from industry leaders, renowned keynote speakers and specialty tracks to meet distinct needs.
At a time when the EU is investing €673bn in "recovery and resilience" of which at least €13bn is targeting investment in digital health transformation, healthcare and IT leaders have a bigger-than-ever opportunity to advance the digital transformation of their health systems. Endorsed by the French Presidency of the European Union, the 2022 HIMSS European Health Conference & Exhibition will be this year's epicentre to accomplishing this feat.
Hosted in Helsinki, Finnish authorities such as the Finnish Ministry of Health and Welfare as well as the Finnish Ministry of Economics are among the many governmental and professional organizations supporting the event.
With a focus on Delivering Next Gen Health and Care, HIMSS22 Europe topics include AI, digital public health, digital transformation, integrated care, person-enabled health, radical health and workforce empowerment. Programming is purposeful, consisting of outcome-focused sessions, best practices and education from top thought leaders.
Join changemakers — in person in Helsinki — as we reimagine health together.
View the full HIMSS22 Europe schedule and program.
As a member of the press, use the press pass code HEPRESS to register your attendance.
About HIMSS
HIMSS (Healthcare Information and Management Systems Society) is a global advisor, thought leader and member-based society committed to reforming the global health ecosystem through the power of information and technology. As a mission-driven non-profit, HIMSS offers a unique depth and breadth of expertise in health innovation, public policy, workforce development, research and digital health transformation to advise leaders, stakeholders and influencers across the global health ecosystem on best practices. With a community-centric approach, our innovation engine delivers key insights, education and engaging events to healthcare providers, payers, governments, startups, life sciences and other health services organizations, ensuring they have the right information at the point of decision.
HIMSS has served the global health community for more than 60 years, with focused operations across North America, Europe, the United Kingdom, the Middle East and Asia-Pacific.
Contacts
For more information on HIMSS22 Europe, contact Ellie Paton: M +44 7487 225 236 | E ellie.paton@himss.org.

In Finland: Helsinki Expo and Convention Centre: Communications Manager Tarja Gordienko, tel. +358 50 5847 262

About Messukeskus

Messukeskus
Messuaukio 1
00520 HELSINKI
+358 40 450 3250
http://www.messukeskus.com
Helsingin Messukeskus on ihmisläheinen media ja turvallisuudestaan palkittu tapahtumatalo, joka luo kasvua aitojen kohtaamisten kautta. Suomen suurin tapahtumajärjestäjä tuottaa laadukkaita tapahtumia sekä vuokraa tilojaan ja palvelujaan live-, hybridi- ja virtuaalitapahtumien areenaksi. | Messukeskus – kasvua kohtaamsista | www.messukeskus.com | @messukeskus | twitter.com/messukeskus 
Helsinki Expo and Convention Centre (brand name Messukeskus) creates growth through encounters. We are the largest event organiser in Finland producing or hosting 50 exhibitions and one thousand meetings and congresses annually. We provide a perfect venue with 7 adaptable halls, 40 conference spaces, the 4,400-seater Amfi Hall auditorium, 21 restaurants, a fully renewed event hotel, and all event services, including live, virtual and hybrid events. | www.messukeskus.com | @messukeskus |  | twitter.com/messukeskus