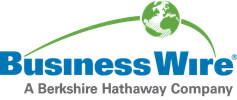 J.P. Morgan Private Bank New Hires Expand Firms Reach to Clients in Belgium, the Netherlands, Luxembourg, and Nordic Countries
J.P. Morgan Private Bank today announced a new fleet of recently hired advisors that will help expand the firm's reach to ultra-high net worth clients in markets of growing importance to the firm.
David Agie de Selsaeten joins the firm as Managing Director and senior Banker and will lead on new client acquisitions, while providing wealth management advice and solutions that address the sophisticated financial needs of clients in Belgium, The Netherlands and Luxembourg (BeNeLux). Prior to J.P. Morgan, Agie was Market Head of Single Family Office for HSBC in Switzerland.
Achim Unger joins the firm as Executive Director and Investment Advisor from Deutsche Bank and will help drive investments strategy and portfolio positioning with an eye toward long-term wealth management planning for clients also in BeNeLux.
Akif Söderström joins the firm from Danske Bank International as Vice President and Investments Advisor who will work with the firm's global investments team providing bespoke advice to clients in the Nordics.
Agie, Unger and Söderström will be based in Luxembourg and will report to Managing Director and Market Manager Riccardo Pironti, a 17-year J.P. Morgan Private Bank executive.
"I am thrilled to welcome these wise advisors to the J.P. Morgan team," Pironti said. "Their combined wealth management expertise brings decades of experience, while their character and team-first approach embodies the characteristics needed to successfully grow our business and best serve clients whose generational wealth planning requires individualized, goals-based planning."
About J.P. Morgan Private Bank
J.P. Morgan Private Bank is a global financial leader providing advice and customized solutions to wealthy individuals and their families. J. P. Morgan Private Bank has heritage in the U.K. with the origins in London dating back to 1838 and a history of providing world-class advice and services from the U.K. to clients worldwide. The firm leverages its broad capabilities in investing, and estate planning, family office management, philanthropy, credit, and special advisory services to help our clients advance toward their own particular goals. For more than 150 years, the Private Bank's comprehensive and integrated approach, commitment to innovation and integrity, and focus on client service have made J.P. Morgan the advisor of choice to those of significant wealth around the world. This material is not intended as an offer or solicitation for the purchase or sale of any financial instrument or service. J.P. Morgan International Bank Limited is authorised and regulated by the Financial Services Authority.
View source version on businesswire.com: https://www.businesswire.com/news/home/20181204005491/en/
Contact information
Jason S. Lobo – jason.s.lobo@jpmorgan.com – +44 020 7742 7305
Tietoja julkaisijasta
Business Wire
http://www.businesswire.com
For more than 50 years, Business Wire has been the global leader in press release distribution and regulatory disclosure.