Karoliina Lindroos appointed as Ilmarinen's Head of Responsible Investments
Karoliina Lindroos, M.Sc. (Agriculture and Forestry), brings to the position of Ilmarinen's Head of Responsible Investments her solid expertise in the assessment of environmental and human rights risks related to investees.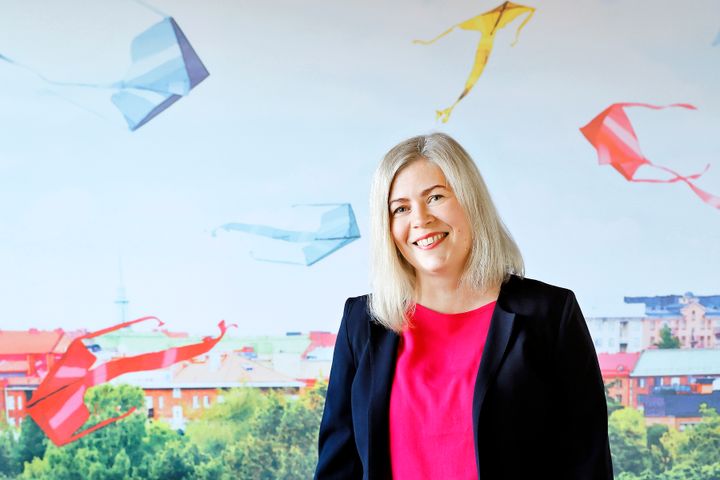 Lindroos joins Ilmarinen as the Head of Responsible Investments from Finnfund, the Finnish Fund for Industrial Cooperation. At Finnfund, Lindroos has worked as a  focusing on investees' human rights and environmental impacts.
"Responsibility is a key element of profitable and secure investment of pension assets. By taking into account our investees' human rights and environmental impacts and good governance, we manage many of the most essential risks related to investments," says Ilmarinen's Chief Investment Officer Mikko Mursula.
"We have made sustained efforts to build responsible investment practices, leading the way in this area also on a global scale. As the Head of Responsible Investments, Lindroos will hold an important role in, for example, reaching our goal to achieve carbon neutrality in pension asset investments by the end of 2035. As part of the responsible investment team, she will ensure that our employees who make investment decisions have sufficient data, understanding and tools to assess the risks related to the sustainability of investments," Mursula adds.
Karoliina Lindroos's work experience includes a broad array of positions related to the themes of sustainable development both in Finland and abroad. In addition to Finnfund, she has worked, for example, in the UN's Food and Agriculture Organisation (FAO) and at Indufor, a consulting services provider.
"Ilmarinen has clear responsible investment commitments and ways of operating, including a climate strategy and a human rights policy. Achieving the set targets requires co-operation between a variety of players. I'm pleased to have the chance to promote this co-operation in my new role and live up to my values," Lindroos says. 
"The Covid-19 pandemic has brought new risks and challenges also into investment operations. At the same time, responsible investment has received more attention. This encourages the development of the responsible investment tools in place at Ilmarinen for incorporating climate and human rights issues into investment decisions," Lindroos sums up. 
Contacts
Liina Aulin, Executive Vice President, Communications and Corporate Responsibility, tel. +358 40 770 9400, liina.aulin@ilmarinen.fi
Karoliina Lindroos, Head of Responsible Investments, tel. +358 40 577 2203, karoliina.lindroos@ilmarinen.fi

About Ilmarinen

Ilmarinen
Porkkalankatu 1
00018 ILMARINEN (HELSINKI)
010 195 000
http://www.ilmarinen.fi
Ilmarinen's task is to ensure that our customers receive the pension they earned from employment. We promote a better working life and thus help our customers succeed. In total, we are responsible for the pension cover of close to 1,2 million people. We have investment assets of close to EUR 49  billion to cover pension liabilities. For more information, please visit: www.ilmarinen.fi