Kempower and Bornes Québec join forces to revolutionize Quebec's electric charging network
VICTORIAVILLE, QUÉBEC – Rapid EV charging technology provider Kempower has partnered with Canada-based charging solutions supplier Bornes Québec to provide the latest EV charging technology to the province of Quebec. By combining their expertise, the two companies will bring e-mobility to the mainstream market in Quebec and boost Canada's sustainable development.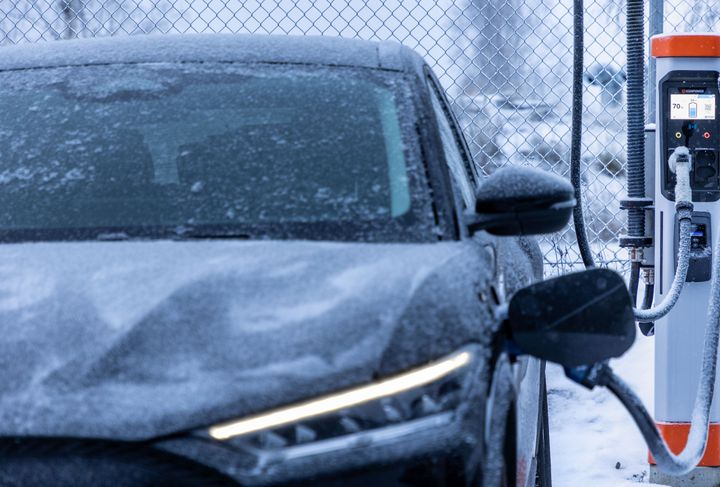 By 2030, 60% of all new passenger vehicles sold in Canada are expected to be electric, while Canadian car dealers will no longer be allowed to sell any combustion engine vehicles by 2035. Kempower and Bornes Québec are preparing for these regulatory changes by installing new rapid charging infrastructure in Quebec, improving e-mobility accessibility for the consumer market.
Kempower will supply Bornes Québec with its scalable DC charging systems with dynamic load-balancing and a very high uptime. Meanwhile, Bornes Québec will deliver its fast-charging power boxes, which provide up to 200 kW of power and can be paired with Kempower's dynamic load balancing technology at up to 600 kW per station.
Commenting on partnering with Bornes Québec, Kempower's CEO Tomi Ristimäki said:
"We're delighted to join forces with Bornes Québec to deliver revolutionary EV charging infrastructure to Quebec. Originating from Finland, our robust chargers are designed to withstand even the most extreme conditions, which will give EV drivers peace of mind during the harsh Canadian winters."
Guy Lamarche, General Manager of Bornes Québec, added:
"Finland has the same northern climate as ours yet is more advanced in terms of sustainable development. Therefore, we were looking for reliable, innovative and flexible expertise from the region to support our commercial developments in Quebec, which we found in Kempower. Thanks to our new partnership, we are moving in a new direction by offering sustainable e-mobility adapted to the mainstream market and, most importantly, equipped with all the most current and future technological advances."
Kempower, media relations:
Paula Savonen, Vice President, Communications, Kempower
Tel. +358 29 0021900
About Kempower:
Kempower designs and manufactures fast charging solutions for electric vehicles and machines. We're a team of electric vehicle enthusiasts with a deep understanding of the charging market and a hands-on mentality. Our product development and production are based in Finland, with a majority of our materials and components sourced locally. We focus on all areas of transportation, from personal cars and commercial vehicles to mining equipment, boats and motorsports. With Kemppi Group's 70 years' experience in perfecting DC power supplies, we set the bar high in engineering and user-experience design. Kempower is listed in the Nasdaq First North Growth Market Finland. www.kempower.com