Kempower strengthens partnership with Gilbarco Veeder-Root by signing new service partnership agreement
Rapid EV charging technology provider Kempower and mobility technology solutions provider Gilbarco Veeder-Root, a Vontier company, have strengthened their partnership by signing a new agreement that makes Gilbarco Veeder-Root Kempower's service partner. The increased collaboration will enable Gilbarco Veeder-Root to install and maintain Kempower's DC charging equipment in the Nordics and UK.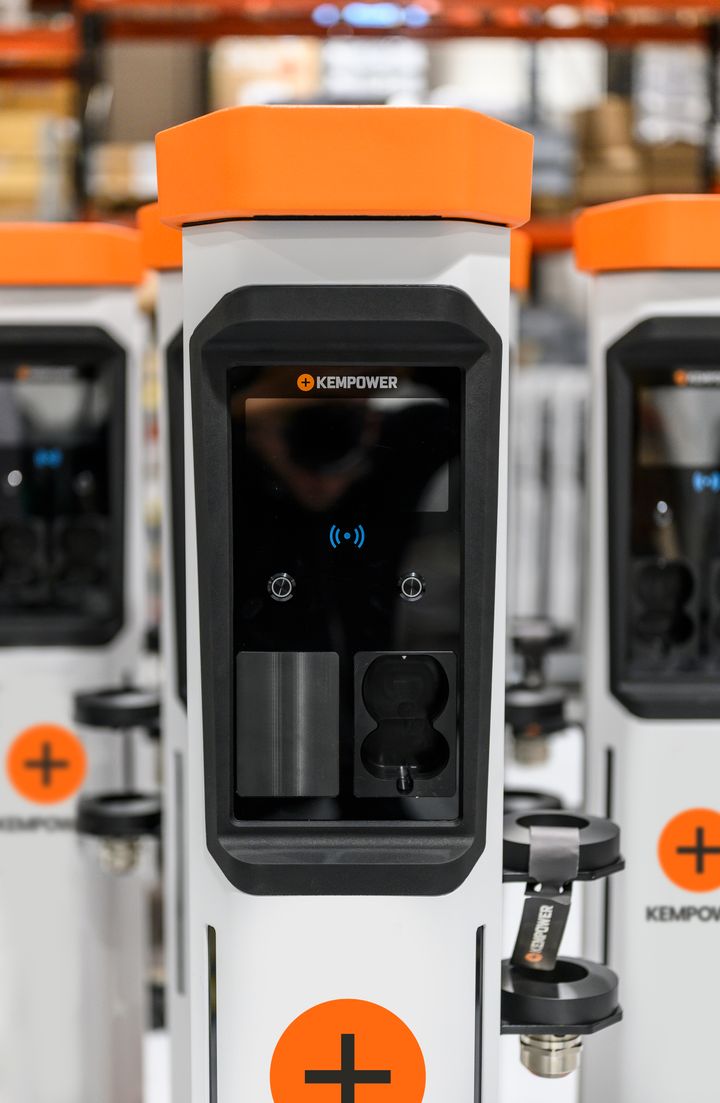 Kempower and Gilbarco Veeder-Root have signed a service partnership agreement, enabling Gilbarco Veeder-Root to install and maintain Kempower DC chargers in the Nordics and the UK.


The new agreement builds on the existing partnership between the two companies, with Kempower already providing its fast-charging solutions to Gilbarco Veeder-Root as part of its EVerse offering.


Strengthened collaboration between the companies will improve the EV user experience and further accelerate the e-mobility transition in Northern Europe.
By committing to servicing Kempower's charging equipment in the Nordics and the UK, Gilbarco Veeder-Root will install, commission, maintain and service Kempower's DC fast-charging solutions in these regions. The two companies aim to improve EV drivers' access to reliable charging solutions and accelerate the e-mobility transition in Northern Europe.
The new service partnership agreement builds on Kempower and Gilbarco Veeder-Root's existing relationship. In 2021, the two companies signed a deal for Gilbarco Veeder-Root to offer Kempower's EV chargers as part of its EVerse offering.Enhancing cooperation will help boost Kempower's growth in Europe even further.
Commenting on the partnership, Tomi Ristimäki, CEO of Kempower, said:
"We're excited to build upon our partnership with GVR as we continue our mission to accelerate the global transition to sustainable mobility. Customers in the Nordics and the UK can count on us to provide convenient, user-friendly, and reliable EV fast charging solutions to serve their everyday charging needs."
Greig Thomas, Business Development Director - Aftermarket at Gilbarco Veeder-Root, added:
"It felt natural to strengthen our links with Kempower by becoming the company's official service partner. We both share an understanding of charging technology and a commitment to offering an outstanding user experience to our customers. I'm confident that together we will boost to EV adoption across Northern Europe."


Kempower, media:
Paula Savonen, Vice President, Communications, Kempower
paula.savonen@kempower.com
Tel. +358 400 343 851

About Kempower:
We design and manufacture reliable and user-friendly DC fast charging solutions for electric vehicles. Our vision is to create the world's most desired EV charging solutions for everyone, everywhere. Our product development and production are based in Finland, with a majority of our materials and components sourced locally. We focus on all areas of e-mobility, from electric cars, trucks, and buses to machines and marine. Our modular and scalable charging system and world-class software are designed by EV drivers for EV drivers, enabling the best user experience for our customers around the world. Kempower is listed in the Nasdaq First North Growth Market Finland. www.kempower.com
About Gilbarco Veeder-Root
Gilbarco Veeder-Root (GVR) is the global leader for technology solutions for retail fueling and convenience market. For over 150 years, GVR has been keeping the world moving, earning the trust of its customers by providing long-term partnership, uncompromising support, and proven reliability. Major product lines include point-of-sale software, payment systems, EV charging solutions, fuel dispensers and tank gauges and fleet management solutions.