Kreate Group's associate company KFS Finland has agreed to acquire NordPile Oy to strengthen its position in special foundation construction in Finland
KFS Finland Oy, equally owned by Finnish Kreate Group Plc and global Keller Group plc, has signed an agreement concerning the acquisition of NordPile Oy. Closing of the acquisition is conditional on certain customary conditions precedent, which are expected to be fulfilled by the end of September 2021.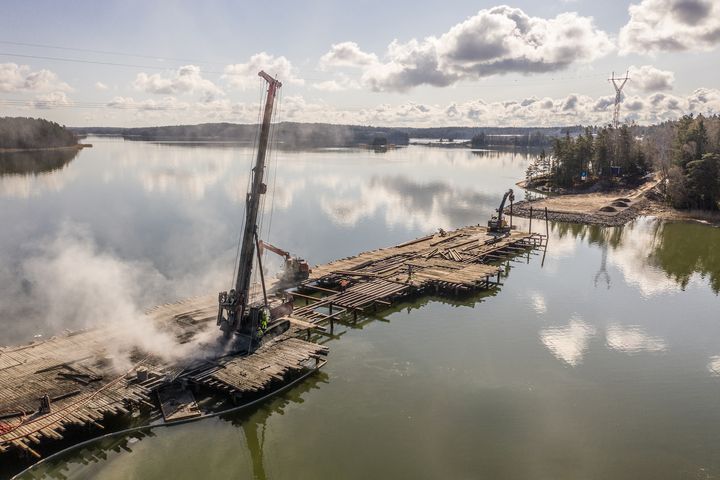 NordPile is one of the leading companies in special foundation construction in Finland. This acquisition is in line with KFS Finland's and Kreate Group's growth strategy and will strengthen Keller Group's position in Nordics following consummation.
– With this acquisition, we strengthen our leading position significantly in special foundation construction in Finland. KFS Finland is already the market leader in large diameter drilled piles in the domestic market and NordPile is one of the market leaders in smaller diameter drilled piles and in driven piles. By combining our strong know-how and operations we can offer an even more comprehensive range of services, particularly in very demanding ground engineering projects, says KFS Finland's CEO Tommi Hakanen.
As businesses, KFS Finland and NordPile resemble each other. KFS Finland's revenue was EUR 43 million in 2020 and the average number of personnel was 50. NordPile's revenue was EUR 14 million and the average number of personnel was 40.
– We have a long history with KFS Finland in various projects. We share the same values, and our business is similar. The combination of our companies' expertise areas offers a unique opportunity for us to develop and grow. Versatile and special competence makes us a very strong player in the foundation construction market, says NordPile's CEO Ossi Hakanen.
The acquisition strengthens both Kreate Group and Keller Group following consummation
As the locations to be constructed become more and more versatile and demanding, especially in city centres, the need for firm expertise in special foundation construction will increase.
– KFS Finland's reinforcement supports also Kreate's strategic growth and success, especially in demanding projects. Together we can help our customers even when conventional methods are not enough, assures Kreate Group's President and CEO Timo Vikström.
– The acquisition cements our position as the leading provider of geotechnical solutions in the region and brings expertise to the wider Keller Group. We are delighted to welcome NordPile to KFS, says Jim De Waele, Keller Group's President Europe.
Kreate Group plc
Kirsi-Marjut Dickman
Communications Manager
Images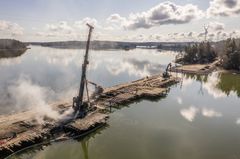 About Kreate Group Oyj

Kreate Group Oyj
Haarakaari 42
04360 Tuusula
https://kreate.fi/
Kreate Group is one of the leading infrastructure construction companies in Finland. The company offers solutions for bridges, roads and railways, environmental and ground engineering, circular economy and geotechnical needs. As a specialist in demanding projects, Kreate focuses on comprehensive quality and cost-effectiveness. The group's revenue was approximately EUR 235 million in 2020 and the company has over 400 employees. Kreate Group is listed on Nasdaq Helsinki.