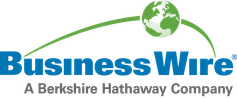 Latest OrderDynamics Global Research Finds Only 37.6% of Retailers Offer Click & Collect
OrderDynamics, developers of the world's most advanced, out-of-the-box Distributed Order Management (DOM) System, today announced new research findings. The Omni-2000 Research: Global sheds light on the omni-channel service offerings of more than 2,000 retailers worldwide. This report is a follow-up and expansion of the company's 2017 Omni-1000 Research.
Key findings include that less than half of retailers provide shoppers with access to basic inventory visibility. Out of the 2,000+ retailers, only a shocking 38.1% show basic inventory visibility on product pages. A strict like-for-like, year-over-year comparison found a 30.7% drop in active online inventory visibility. This is a concerning drop in an industry experiencing so much change. Passive inventory visibility is a factor in this drop. Unlike active inventory visibility, a passive approach only signals when a good is out of stock.
Based on data collected from retailers in a variety of sectors across the U.S., U.K., Canada, Australia, France, Germany and Austria, the report revealed:
37.6% of retailers offer click & collect today.
34.8% of BOPIS retailers commit to having orders ready within 24 hours.
72.6% of omni-channel retailers offer BORIS (Buy Online, Return In-Store).
11.4% of omni-channel merchants have a site optimized for mobile commerce.
For the second year in a row, the U.K. is the leading country in click & collect, with 64% of retailers offering the service. Consistent with last year's Omni-1000 results, the U.S. lags, ranking lowest of the countries assessed, with only 27.5% of retailers providing BOPIS. Over 69% of consumers acknowledge having tried omni-channel retailing and would like to see more of it. As such, retailers are missing an opportunity for promotion. Further, only 57.1% of retailers offering the service advertise it on their website's front page.
"To increase sales and retain customers, omni-channel retailers today need to provide customers with clarity," said Nick McLean, CEO, OrderDynamics. "The Omni-2000 reveals where retailers are strong, and other areas where they are lacking across a variety of metrics. Whether it is low stock visibility or general service awareness about cross-channel fulfillment, these are opportunities to get closer to what drives customer demand. OrderDynamics hopes retailers can use these benchmarks to improve their own businesses."
Click here to access the global study.
About OrderDynamics
OrderDynamics is the world's leading Out-of-the-Box Distributed Order Management Technology provider. Focused on powering retail fulfillment, OrderDynamics helps clients make omni-channel retail a reality. Its DOM provides client capabilities like order orchestration, enterprise-wide inventory visibility, returns management, customer service, and store driven fulfillment. OrderDynamics enables customer options like Buy Online Pickup In-Store (BOPIS), and ship-from-store, creating exceptional shopping experiences. Iconic brands like Speedo, Boardriders, Columbia Sportswear, JYSK, Princess Auto, Crabtree and Evelyn, and Browns Shoes use OrderDynamics technology across North America, Europe, Asia and Australia. For more information, visit http://www.orderdynamics.com
View source version on businesswire.com: https://www.businesswire.com/news/home/20181030005187/en/
Contact information
Ketner Group Communications (for OrderDynamics)
Amanda Reed, 512-794-8876
amanda@ketnergroup.com
Tietoja julkaisijasta
Business Wire
http://www.businesswire.com
For more than 50 years, Business Wire has been the global leader in press release distribution and regulatory disclosure.