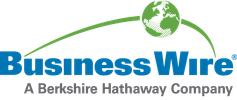 LR Car Concept: Already More Than 17,500 Cars Handed Over
Since its launch in 1995, the car plan of LR Health & Beauty has become a success model. More than 17,500 vehicles have already been handed over to the independent sales partners of the multi-level marketing company in 28 countries. LR cooperates with renowned major car manufacturers, for instance, it is one of the largest customers of Mercedes-Benz. "We want to support our sales partners in the best possible way. The LR car plan is a key success factor for the business development. We are pleased to be able to offer attractive car models," states Dr. Thomas Stoffmehl, CEO of LR Health & Beauty.
This Smart News Release features multimedia. View the full release here: http://www.businesswire.com/news/home/20170911005483/en/
Big car handover 2016 in Ahlen: 200 Mercedes Benz A-class cars are handed over to LR sales partners. LR/Erk Wibberg
The LR car concept rewards and motivates dedicated LR sales partners who already qualify for a model from the vehicle fleet within a short period of time. Depending on the country, the internationally active direct sales company cooperates with strong car brands such as Porsche, Mercedes, Audi, VW and BMW.
The LR car plan contributes directly to the company's guiding principle "More quality for your life". Many sales partners use this car not only as a classic company car, but also as a family car. This improves mobility and ensures independence and flexibility and thus also enhances the quality of life. "The great number of LR cars that have been on the road show how many dedicated sales partners we have and that our offer is an important part of a successful career," says Dr. Thomas Stoffmehl. The selection of car models is therefore being expanded continuously.
LR Health & Beauty
Under the motto "More quality for your life", the LR Group with headquarters in Ahlen/Westphalia produces and markets various health and beauty products in around 28 countries. The range includes care and decorative cosmetics, dietary supplements and perfumes. In the fragrance segment, the company, which was founded in 1985, has established exclusive cooperations with celebrities such as Guido Maria Kretschmer, Karolina Kurkova and Bruce Willis. With 1,200 employees as well as thousands of registered sales partners and customers, LR is one of Europe's leading direct sales enterprises. LR's strong market position is based above all on a high-quality product range and an attractive bonus and training plan which is unsurpassed in the industry. LR also established the LR Global Kids Fund e. V. which provides efficient and unbureaucratic support for deprived children and their families in many different countries around the world in cooperation with local institutions.
View source version on businesswire.com: http://www.businesswire.com/news/home/20170911005483/en/
Contact information
LR Health & Beauty
Almut Kellermeyer
Head of PR / Public Affairs
Tel: +49 2382 70 60 114
Email: a.kellermeyer@LRworld.com
or
impact Agentur für Kommunikation GmbH
Mieke Meimbresse
Tel. + 49 69 955264-33
Email: m.meimbresse@impact.ag
Tietoja julkaisijasta
Business Wire
http://www.businesswire.com
For more than 50 years, Business Wire has been the global leader in press release distribution and regulatory disclosure.