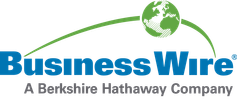 Luxembourg Hosts the First European Edition of the NewSpace Conference
The Luxembourg Ministry of the Economy and the US Space Frontier Foundation partner to organize the inaugural European edition of the NewSpace Conference, "NewSpace Europe", that takes place in Luxembourg City on November 16 and 17, 2017. This is the first time that one of the leading events in the emerging commercial space industry is organized outside of the US. Within its SpaceResources.lu initiative, Luxembourg is the first European nation providing an attractive overall framework for space resource utilization related activities, including but not limited to a legal and regulatory regime. The conference concentrates solely on the newspace industry and the economic opportunity of space.
The central theme of the event in Luxembourg is "New Frontiers of Opportunity", featuring talks and panel discussions from industry leaders on the economic opportunities that space provides. Through engaging conference sessions and unique networking opportunities, participants will discover the people, technologies and ideas that are shaping and leading the newspace industry.
Among the highlights of the NewSpace Europe conference are the opening speech by Étienne Schneider, Deputy Prime Minister, Minister of the Economy of Luxembourg as well as keynotes by Gwynne Shotwell, Chief Operating Officer of SpaceX, Johann-Dietrich Wörner, Director General of the European Space Agency and by Karim Michel Sabbagh, President and CEO of SES.
The conference will also host the award ceremony of the ESA Space Exploration Masters competition in which the Luxembourg Ministry of the Economy and its SpaceResources.lu initiative feature a special prize. The ceremony is followed by a reception showcasing the entrepreneurs and companies making the economic opportunity of space a reality.
For further information, including the conference agenda and registration details, please visit www.newspace-europe.lu
Released by the Luxembourg Ministry of the Economy
View source version on businesswire.com: http://www.businesswire.com/news/home/20171009005061/en/
Contact information
Ministry of the Economy, Luxembourg
Paul Zenners
E-mail : paul.zenners@eco.etat.lu
Tél. : (+352) 247-74126
GSM : (+352) 621 409 141
Tietoja julkaisijasta
Business Wire
http://www.businesswire.com
For more than 50 years, Business Wire has been the global leader in press release distribution and regulatory disclosure.