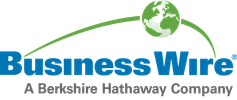 Malta and Austria Are Home to the World's Best Investment Migration Programs
The Malta Individual Investor Program is the world's top citizenship-by-investment program and the Austria Private Residence Program is the world's top residence-by-investment program, according to the Global Residence and Citizenship Programs 2018–2019 report, released today by global residence and citizenship advisory firm Henley & Partners.
Dr. Christian H. Kälin, an international immigration and citizenship law expert and Group Chairman of Henley & Partners, says the annual report provides a systematic analysis and comprehensive benchmarking of the world's most important programs. "It's an invaluable tool for anyone interested in alternative residence or citizenship as well as for the professionals like private bankers and lawyers who advise them. It also provides governments with a detailed picture of the broader investment migration industry landscape and where they fit it."
Malta is followed in the citizenship program ranking by Cyprus in 2nd place, Austria in 3rd place, and Antigua and Barbuda in 4th place. European newcomers Moldova and Montenegro performed strongly, in 5th and 6th place respectively, mostly on account of their competitive pricing structure, minimal physical-visit requirements, strong transparency, and streamlined processing.
The Austria Private Residence Program has knocked Portugal off the top spot for the first time, with newcomer Italy claiming 3rd place, the Thailand Elite Residence Program coming in at 4th place followed by the UK Tier 1 Investor Immigration Program in 5th place. The US's EB-5 residence program only holds 8th position on the ranking.
"Demand for such programs is at an all-time high," explains Dr. Kälin, "and new programs are being launched each year. In this high-growth climate, Henley & Partners is committed to providing authoritative, on-the-ground insights to those working in the field of investment migration as well as to the broader public. It is in precisely this spirit that we hold our annual Global Residence and Citizenship Conference, which is all about mapping the major trends and developments shaping our industry and our world."
The annual event, now in its 12th year, will take place in Dubai from 4 to 6 November. Over 400 delegates from more than 40 different countries are expected to attend, including presidents, prime ministers, senior government officials, leading academics, industry professionals, and top-tier financial and business media.
View source version on businesswire.com: https://www.businesswire.com/news/home/20181023005113/en/
Contact information
Media
Henley & Partners
Sarah Nicklin
Senior Group Public Relations Manager
sarah.nicklin@henleyglobal.com
Tietoja julkaisijasta
Business Wire
http://www.businesswire.com
For more than 50 years, Business Wire has been the global leader in press release distribution and regulatory disclosure.