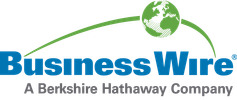 Maxion Wheels to Bring Latest Passenger Car Wheel Innovations to IAA Cars 2017
Maxion Wheels, the world's largest producer of wheels, announced today its participation in IAA Cars 2017, the 67th International Motor Show, from Sept. 12 – 15, 2017 in Hall 4.1 / Stand C43. The company is also notifying the press that it will join Michelin in its press conference on Sept. 13 at 8:30 a.m. for a joint product development announcement.
"We love this event for the opportunity it affords us to present our technology outlook and innovation pipeline showcasing our latest safety, CO2 reduction, and connectivity wheel solutions," stated Pieter Klinkers, CEO of Maxion Wheels. "Of particular note this year is a joint product development announcement Maxion Wheels will be making with Michelin on Sept. 13 during Michelin's press conference where we will unveil the next generation in premium OE wheel style, functionality and durability."
ABOUT MAXION WHEELS
Maxion Wheels, a division of IOCHPE-MAXION S.A., is a leading wheel manufacturer for passenger cars, light trucks, buses, commercial trucks and trailers. The Company also produces wheels for agriculture and military vehicles, as well as other off-highway applications. With more than 100 years of wheel-making experience and 10,000 employees globally, Maxion is the world's largest wheel manufacturer, producing 56 million wheels per year. The Company serves its global OEM customers from 28 locations in 15 countries on five continents, and has state-of-the-art technical centers in the Americas, Europe and Asia. To learn more, please visit Maxion Wheels' website at www.maxionwheels.com.
View source version on businesswire.com: http://www.businesswire.com/news/home/20170829005298/en/
Contact information
Maxion Wheels
Colleen Hanley
Global Director, Marketing and Communications
Tel: +1 (734) 737-5204
Mobile: +1 (248) 916-2477
Email: colleen.hanley@maxionwheels.com
Tietoja julkaisijasta
Business Wire
http://www.businesswire.com
For more than 50 years, Business Wire has been the global leader in press release distribution and regulatory disclosure.