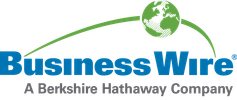 Mentice, Together with the ASSERT Centre at University College Cork, Ireland, to Introduce State-of-the-Art Training Solution for Acute Ischemic Stroke (AIS)
The ASSERT Centre at University College Cork in Ireland is to host a new mechanical thrombectomy training course featuring Mentice's high-fidelity endovascular training solution. The training solution is the result of a project part-financed by Vinnova, Sweden's national innovation agency.
ASSERT (Application of Science to Simulation-based Education and Research on Training) plans to hold the two-day course June 29-30. The course combines high-fidelity simulators from Mentice with a 'proficiency-based progression' training method.
"This method," says Mentice CEO Göran Malmberg, "brings system generated objective assessment into the training process. Trainees must demonstrate proficiency in a series of carefully selected training milestones before progressing. These milestones are assessed by the system which makes them entirely objective. It's a critical development, the number of endovascular interventions for stroke is set to rise dramatically worldwide. Proficiency-based progression with simulation based structured training will not only help to radically reduce the cost of skills development but also help scale this procedure in a safe way."
Mechanical thrombectomy—a revolutionary new minimally invasive procedure in which a clinical device is introduced into the affected brain's vasculature to mechanically remove a blood clot—is now recognized as the preferred treatment for acute ischemic stroke. "The shift to interventional treatment of stroke is a fantastic health opportunity that will have the ability to save hundreds of thousands of patients annually worldwide," comments Malmberg. "This promising procedure will face a multitude of challenges including early diagnosis of stroke and of course effective dispatch of patients to treatment. In addition, effective training of new and existing teams and operators is certainly one big challenge of a safe roll-out, which is where Mentice, ASSERT and proficiency-based progression can really contribute."
The Mentice training solution deployed by ASSERT has been developed in collaboration with recognized neurovascular specialists Professor Thomas Liebig, Dr. Markus Holtmannspötter and Dr. Robert Crossley, as well as with technology-enhanced learning expert Professor Tony Gallagher of ASSERT.
"Mechanical Thrombectomy for acute stroke," says Professor Tony Gallagher of ASSERT, "is a life-changing treatment for many gravely ill patients. The success of the treatment is determined in no small part by the skills of the clinician performing the procedure."
A larger panel with more than 20 experts from 7 countries have been highly involved in validating this new training method which will be shown for the first time during this two-day course, June 29-30.
"We are privileged to have the course facilitated by leading neurovascular specialists at the ASSERT Centre and are confident that this program will be the first of many," says ASSERT Director/Clinical Lead Professor Barry O'Reilly.
About Mentice
Mentice is a world leader in medical simulation, providing qualified solutions for training, education and assessment opportunities. With a focus on minimally invasive techniques and procedures, Mentice develops simulation systems for training in a safe environment within the fields of endovascular intervention and minimally invasive surgery. The advantages of training with Mentice solutions are well documented enhancing clinical performance, reducing cost, and, in the long term, improving patient safety. For more information please visit www.mentice.com
About ASSERT
The ASSERT Centre, College of Medicine and Health, University College Cork Ireland is a new state of the art facility dedicated to cadaveric and simulation based healthcare training and research. ASSERT provides both the facility and services ideally suited to conducting all types of training for healthcare practitioners, specialists or teams. ASSERT is ideally placed as the bridge that links clinicians, industry and healthcare research institutes both locally and internationally. For more information, please see www.ucc.ie/assert
View source version on businesswire.com: http://www.businesswire.com/news/home/20170622005063/en/
Contact information
Mentice AB
Hiral Chavda, Marketing Communications Manager
+46 (0) 31 339 94 94
hiral.chavda@mentice.com
Tietoja julkaisijasta
Business Wire
http://www.businesswire.com
For more than 50 years, Business Wire has been the global leader in press release distribution and regulatory disclosure.