MFA: Kauko Aaltomaa appointed as Head of the EU civilian crisis management mission in the Palestinian territory
MINISTRY FOR FOREIGN AFFAIRS
http://formin.finland.fi/english
Ministry of the Interior
http://intermin.fi/ 
Press release 166/2017
28 September 2017
Kauko Aaltomaa appointed as Head of the EU civilian crisis management mission in the Palestinian territory
The European Union has appointed Director General Kauko Aaltomaa of the Police Department, the Ministry of the Interior, as Head of the EUPOL COPPS civilian crisis management operation on 28 September 2017.
EU Police Mission for the Palestinian Territories (EUPOL COPPS) was launched in 2006 and is based in Ramallah in the Palestinian territory. The mission's task is to support the civil police reform and develop and strengthen the judicial system of the Palestinian Authority through training and advice. The main focus is on training the Palestinian police and developing both the criminal justice system and the police-prosecutor cooperation. The aim is to support the Palestinian Authority to build efficiently functioning institutions in line with the best international standards.
A total of 70 experts from around 20 different countries are employed in the mission and eight of them are Finns, representing different administrative branches.
Director General Kauko Aaltomaa has worked for 37 years in the Finnish Police and the Ministry of the Interior. He is currently working as Director General in the Police Department of the Ministry of the Interior where his responsibilities include strategic performance guidance of the Finnish Police and Security Intelligence Service. During his career, Aaltomaa has worked as the Police Commissioner of the Provincial Police Command of Southern Finland
and deputy director in the National Bureau of Investigation. He has also worked in UN missions in the Middle East.
Inquiries: Timo Kantola, Deputy Director General, Political Department, tel. 0295 351 477 and Senior specialist Tiina Ehrnrooth, Ministry of the Interior, tel. + 358 50 456 4045.
Requests to interview Kauko Aaltomaa, tel. +358 295 488 550.
The Foreign Ministry's email addresses are in the format firstname.lastname@formin.fi and the email addresses of the Ministry of the Interior are in the format firstname.lastname@intermin.fi. 
Kuvat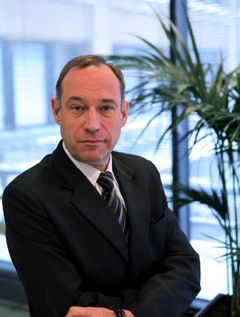 Tilaa tiedotteet sähköpostiisi
Haluatko tietää asioista ensimmäisten joukossa? Kun tilaat mediatiedotteemme, saat ne sähköpostiisi välittömästi julkaisuhetkellä. Tilauksen voit halutessasi perua milloin tahansa.
Lue lisää julkaisijalta Ulkoministeriö / Utrikesministeriet
Uutishuoneessa voit lukea tiedotteitamme ja muuta julkaisemaamme materiaalia. Löydät sieltä niin yhteyshenkilöidemme tiedot kuin vapaasti julkaistavissa olevia kuvia ja videoita. Uutishuoneessa voit nähdä myös sosiaalisen median sisältöjä. Kaikki STT Infossa julkaistu materiaali on vapaasti median käytettävissä.
Tutustu uutishuoneeseemme