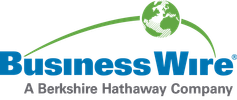 Moody's Selects Partners for Reshape Tomorrow, Aiming to Help Small Businesses Thrive
Moody's Corporation (NYSE:MCO) today announced the selection of its inaugural list of partners for Reshape TomorrowTM, its innovative, global program to help owners of small and growing business overcome the challenges of expanding their enterprises.
Moody's has selected a network of six partner organizations and programs, supported by grants from Moody's Foundation, that focus on empowering entrepreneurs — especially women and members of untapped communities — by helping to provide the expertise and tools needed to navigate the credit process and thrive. Over 50 organizations from around the world applied to participate in the program, which is a key part of Moody's global Corporate Social Responsibility (CSR) initiative.
"Moody's is proud to partner with these innovative organizations as the core of Reshape Tomorrow. Together, we aim to empower owners of small and growing businesses with the knowledge, resources and confidence they need to create a better future," said Arlene Isaacs-Lowe, Global Head of CSR at Moody's. "We believe these programs can make a real impact on the lives of entrepreneurs seeking to build a more prosperous future for themselves and their communities."
Each of the programs emphasize preparing small business owners to successfully access credit through better technology, tools and expertise. Moody's support will include philanthropic grants as well as practical resources and skills-based volunteer participation by Moody's employees around the world.
The following partners and programs were selected for Reshape Tomorrow:
Reshape Tomorrow is part of Moody's efforts to open the door to a better future, through its recently launched global CSR program. The program focuses on four core areas: empowering people with financial knowledge, activating an environmentally sustainable future, helping young people reach their potential, and sharing our passion and purpose with the world.
Further information is available at http://moodys.com/csr.
About Moody's Corporation
Moody's is an essential component of the global capital markets, providing credit ratings, research, tools and analysis that contribute to transparent and integrated financial markets. Moody's Corporation (NYSE: MCO) is the parent company of Moody's Investors Service, which provides credit ratings and research covering debt instruments and securities, and Moody's Analytics, which offers leading-edge software, advisory services and research for credit and economic analysis and financial risk management. The corporation, which reported revenue of $4.2 billion in 2017, employs approximately 12,300 people worldwide and maintains a presence in 42 countries. Further information is available at www.moodys.com.
Moody's believes in a world where more people have access to opportunity, and where everyone has what they need to grow and thrive. We are committed to opening the door to a better future through our global corporate social responsibility programs empowering people around the world with the knowledge, resources and confidence they need to succeed. For more information visit moodys.com/csr.
View source version on businesswire.com: https://www.businesswire.com/news/home/20181024005385/en/
Contact information
Moody's Corporation
STEPHEN MAIRE, +1 212-553-7424
Global Head of Investor Relations and Communications
stephen.maire@moodys.com
or
MICHAEL ADLER, +1 212-553-4667
Senior Vice President
Corporate Communications
michael.adler@moodys.com
or
LARA JOSEPH, +44 207-772-1026
Assistant Vice President
Corporate Communications
lara.joseph@moodys.com
or
HECTOR LIM, +61 282-708-141
Senior Vice President
Corporate Communications
hector.lim@moodys.com
About Business Wire
Business Wire
http://www.businesswire.com
For more than 50 years, Business Wire has been the global leader in press release distribution and regulatory disclosure.