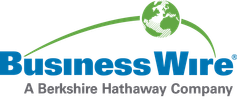 MultiBank Group Expands Across Europe Making It One of the Largest Financial Derivatives Companies Worldwide
In December 2017, MultiBank Group announced the launch of its Asset Management business and the establishment of its European headquarter in Frankfurt, Germany. Since then, the Group's asset management business has taken off, while the performance of the MultiBank Index linked Note, listed on the Frankfurt Stock Exchange, has reached an all time high at EUR 1,357 today.
This press release features multimedia. View the full release here: https://www.businesswire.com/news/home/20181115005376/en/
MultiBank Group Global Presence. (Photo: Business Wire)
As such, with the expansion in Europe, the Group has now offices in Hong Kong, Frankfurt, Sydney, Vienna, Barcelona, Beijing, Guangzhou, Ho Chi Minh City, Los Angeles, Cyprus, the British Virgin Islands and the Cayman Islands, with further prompt expansion anticipated in Dubai, London, Santiago (Chile) and Jakarta (Indonesia). This will make MultiBank Group one of the largest online financial derivatives providers with over 310,000 clients and a daily turnover of $5 billion. Throughout its history, MultiBank Group has maintained an impeccable and unblemished record with all its financial regulators worldwide.
The latest expansion was in Spain with a new branch office opening in Barcelona just last month. Led by experienced industry professional Ivan Gonzalez, MEX Spain is in the perfect position to service Spanish speaking clients not only from the Iberian Peninsula, but also from across Latin America where the Group expects to strengthen its presence in 2019. Furthermore, there is a forthcoming expansion of the Group in December 2018 wherein it will launch its Dubai office which will focus on the MENA Region.
The Board of Directors had a meeting last week, during which the Group's CEO Yahya Taher stated, "I am very excited to be sharing this moment with everyone. This is just the beginning of our global ambitions. Along with our recent expansions in Europe, and our continued efforts to develop and provide cutting edge products and services, we anticipate further substantial expansion in 2019 worldwide."
View source version on businesswire.com: https://www.businesswire.com/news/home/20181115005376/en/
Contact information
Sophia Barnes
Director of Public Relations
MultiBank Group
Email: cs@multibankfx.com
Tietoja julkaisijasta
Business Wire
http://www.businesswire.com
For more than 50 years, Business Wire has been the global leader in press release distribution and regulatory disclosure.