Multinational Naxos Music Group and Finnish MusicFairyTales to cooperate - with the goal of helping one million children aged 5-8 to express their feelings safely
The Finnish startup company MusicFairyTales MFT Oy, known for its Storywall and musical fairy tale books, and the multinational classical music icon Naxos Music Group have entered into a cooperation agreement. The goal of the collaboration is to help children and young people learn creativity and emotional skills through the musical Feel & Play game application.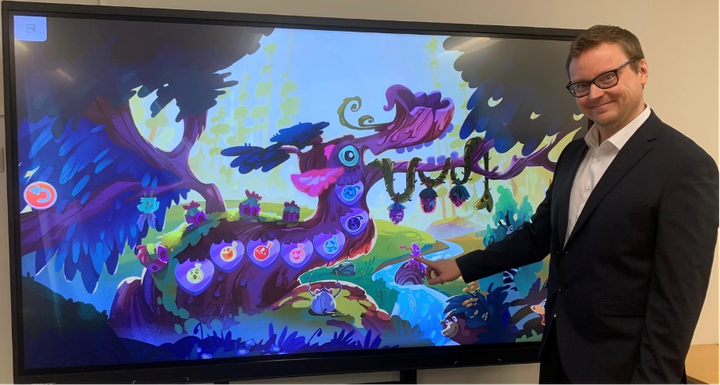 Naxos Music Group and MusicFairyTales have now agreed on a collaboration that will start soon. This combines emotional skills/expression of feelings for children aged 5-8 and classical music in an encouraging, safe and innovative way. Great composers from history join forces with creative dragons, fantasy instruments and emotional trees - for the benefit of children.
With the words of Eero Vuola, Business Development Manager of Naxos: "We are happy to be partners and to be involved in MusicFairyTales and proud to be able to offer the best possible music."
MusicFairyTales CEO Teemu Laasanen: "This is big. Our goal is to reach at least one million children and help them find and express their own feelings freely with the help of classical music and imagination. It's hard to put into words the joy that the inclusion of Naxos means to us. It's a bit like having a D-model Steinway brought from your front door as a concert grand piano."
Teemu Laasanen is a musician and music pedagogue whose passion also for technology has created MusicFairyTales.
More information is provided by:
Teemu Laasanen, CEO, +358 (0) 40 5131 864, teemu@musicfairytales.fi
Eero Vuola, Business Development Manager, +358 (0) 50 466 1546, eero.vuola@fg-naxos.fi
Images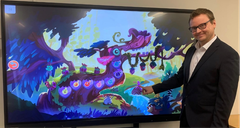 Subscribe to releases from MusicFairyTales MFT Oy
Subscribe to all the latest releases from MusicFairyTales MFT Oy by registering your e-mail address below. You can unsubscribe at any time.
Latest releases from MusicFairyTales MFT Oy