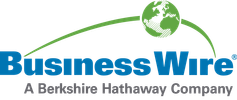 Murata Acquired ID-Solutions in Italy
Murata Manufacturing Co., Ltd. ("Murata") (TOKYO:6981) (ISIN:JP3914400001), a world leading manufacturer of electronics components and solutions, acquired ID-Solutions S.r.l. ("ID-Solutions"; Headquarters: Parma, Italy) on June 1, 2017.
Purpose of the acquisition
ID-Solutions is a RFID system integrator that, starting from their consultancy experience and development of their own middleware and application software, provides added value traceability solutions based on customer needs.
ID-Solutions is a spin-off company of the University of Parma, a charter technology partner of RFID Lab Parma and specializes in providing RFID solutions for supply chains with a focus on the retail, food, and healthcare industries.
Combining ID-Solutions' research background and expertise with Murata's strengths – high investment in R&D, unique technologies, new product development capabilities and broad global network – will benefit both companies and enable us to develop and offer customers cutting-edge, unique RFID tags and solutions.
RFID is defined as one of essential technologies for the IoT and Industry 4.0 which are high growth markets. RFID solutions are expected to be utilized in various markets including retail, medical/healthcare and Industrial. Thus far Murata has mainly contributed to this market as a hardware vendor. This acquisition will enhance Murata's ability to propose solutions for RFID deployment including software and will thus expand our business offering by enhancing our ability to propose total solutions.
Corporate Overview of ID-Solutions S.r.l.
Company name: ID-Solutions S.r.l.
Location: Viale Mariotti, 1 43121 Parma
Established: 2004
Representative: Antonio Rizzi, Chairman
Business description: RFID system integration (including middleware and application software development)
Number of employees: 12
Main offices: Parma, Italy
Corporate overview of Murata Manufacturing Co., Ltd.
Company name: Murata Manufacturing Co., Ltd.
Location: 10-1, Higashikotari 1-chome, Nagaokakyo-shi, Kyoto 617-8555
Date of incorporation: December 23, 1950 (established in October 1944)
Representative: Tsuneo Murata, President, Statutory Representative Director
Business description: Design, manufacture and sale of ceramic-based passive electronic components and solutions, communication modules, power supply modules, and other.
Number of employees: 59,978 (as of March 31, 2017)
Consolidated subsidiaries: 31 in Japan, 66 overseas (as of March 31, 2017)
Murata in Brief
Murata Manufacturing Co., Ltd. is a worldwide leader in the design, manufacture and sale of ceramic-based passive electronic components & solutions, communication modules and power supply modules. Murata is committed to the development of advanced electronic materials and leading edge, multi-functional, high-density modules. The company has employees and manufacturing facilities throughout the world. For more information, visit Murata's website at www.murata.com
View source version on businesswire.com: http://www.businesswire.com/news/home/20170601005557/en/
Contact information
Media Contact
Murata Manufacturing Co., Ltd.
Junko Matsumura,
Corporate Communications Office
prsec_mmc@murata.com
Tietoja julkaisijasta
Business Wire
http://www.businesswire.com
For more than 50 years, Business Wire has been the global leader in press release distribution and regulatory disclosure.