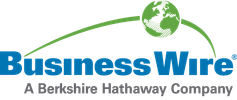 MyHeritagesta tulee vuoden 2019 Eurovision laulukilpailun pääyhteistyökumppani
Euroopan Yleisradiounioni (EBU) on ilmoittanut MyHeritagen, johtavan globaalin perhehistoria- ja DNA yrityksen vuoden 2019 Eurovision laulukilpailun pääyhteistyökumppanikseen. MyHeritagelle on tapahtuman pääyhteistyökumppanina myönnetty laajat globaalit yhteydet ja tulevan, Tel Avivissa pidettävän laulukilpailutapahtuman, media ja digitaaliset oikeudet.
Tämä lehdistötiedote sisältää multimediaa. Katso koko julkaisu täällä: https://www.businesswire.com/news/home/20181004005258/fi/
MyHeritage-palveluiden avulla kuka tahansa, missä tahansa, voi aloittaa kiehtovan matkan juuriensa löytämiseksi. MyHeritage DNA-testin, integroidun sukupuualustan ja 9 miljardia historiallista tietoa sisältävien kokoelmien avulla MyHeritage tekee miljoonille ihmisille mahdolliseksi sukunsa menneisyyden selvittämisen ja sen, kuinka he istuvat globaaliin inhimilliseen kuvakudokseen.
Tämä kumppanuus Eurovision laulukilpailun kanssa on seurausta MyHeritagen kasvamisesta suosituimmaksi sukututkimus- ja DNA-palveluksi Euroopassa, mikä johtuu lisääntyneestä kiinnostuksesta DNA-testaukseen sukulaisten ja etnisen alkuperän löytämiseksi.
MyHeritage työskentelee läheisessä yhteistyössä EBU:n kanssa luomalla koko vuoden ajan sisältöä, joka keskittyy Eurovision laulukilpailun rikkaaseen perintöön paljastaen yhteyksiä voittajien, osallistujien ja fanien välillä.
Eurovision laulukilpailun EBU:n päävalvojana toimiva Jon Ola Sand sanoi: "Olemme innoissamme saadessamme MyHeritagen mukaan vuoden 2019 Eurovision laulukilpailun pääyhteistyökumppaniksi. Tämä uusi kumppanuus on täysosuma tukien monimuotoisuuden ja osallistamisen perusarvojamme, kun tuomme yhteen eri maita ja kansallisuuksia löytämisen ja luovuuden hengessä. "
"Olemme iloisia kumppanuudestamme Eurovision laulukilpailun kanssa", sanoo MyHeritagen markkinointipäällikkö Aviram Levi. "Eurovision laulukilpailu on yksi maailman hienoimmista kulttuurin monimuotoisuuden ja luovuuden tapahtumista ja jaamme arvot sen kanssa. Ihmisten siteiden vahvistaminen heidän perheisiinsä luomalla yhteys suvun historiaan ja alkuperäiseen kulttuuriin saa heidät ymmärtämään, että vaikka olemme ainutlaatuisia olemme samalla ajateltua samankaltaisempia ja läheisempiä."
Vuoden 2019 Eurovision laulukilpailun semi-finaalit pidetään 14. ja 16. toukokuuta 2019 ja Grand Finale 18. toukokuuta Israelissa, Tel Avivissa sijaitsevassa EXPO-messukeskuksessa. Esitykset tuotetaan Israelin julkisen lähetystoiminnan harjoittajan KAN ja EBUn yhteistyönä.
MyHeritagesta
MyHeritage on Euroopan johtava perhehistorian ja DNA-testauksen palvelu, jolla on maailmanlaajuisesti 100 miljoonaa rekisteröitynyttä käyttäjää. Teknologia-ajattelun johtajana MyHeritage on muuttanut sukututkimuksen aktiiviseksi ja heti palkitsevaksi toiminnaksi. Sen globaalilla käyttäjäyhteisöllä on pääsy massiiviseen historiallisten tietojen kirjastoon, kansainvälisesti monipuoliseen sukupuutarjontaan ja uraauurtaviin haku- ja mätsäysteknologioihin. MyHeritage DNA on vuonna 2016 käynnistetty teknologisesti edistyksellinen, kohtuuhintainen DNA-testi, joka paljastaa etnisen alkuperän ja löytää aiemmin tuntemattomia sukulaisia. Miljoonien perheiden luottama MyHeritage tarjoaa vaivattoman tavan löytää uusia suvun jäseniä, etnisen alkuperän, vaalia suvun tarinoita, menneitä ja nykyisiä, tuleville sukupolville. MyHeritage on saatavana 42 kielellä. https://www.myheritage.fi
EBU:sta
Euroopan yleisradiounioni (EBU) on maailman tärkein julkisen palvelun kanava (PSM), jonka tehtävänä on tehdä PSM:stä välttämätön. EBU:lla on 119 jäsenjärjestöä 56 maassa Euroopassa ja 33 muuta kumppania Aasiassa, Afrikassa, Australiassa ja Amerikassa. Sen jäsenillä on lähes 2000 televisio- ja radiokanavaa lukuisten online-alustojen rinnalla. Yhdessä ne tavoittavat yli miljardi ihmistä ympäri maailmaa ja lähettävät ohjelmaa yli 160 kielellä.
EBU pyrkii varmistamaan julkisen palvelun kanaville kestävän tulevaisuuden, tarjoamaan jäsenilleen maailmanluokan sisältöä uutisista urheiluun ja musiikkiin ja rakentamaan solidaarisuuteen ja yhteistyöhön perustuvaa eettistä oppimisen ja jakamisen keskusta.
EBU:n liiketoiminta-alueella Eurovision-palveluilla on erinomainen globaali maine, ja se on monien mediaorganisaatioiden ja urheiluliittojen ensimmäinen valinta mediapalvelujen tarjoajana ympäri maailmaa.
EBU:lla on toimipisteet Brysselissä, Roomassa, Dubaissa, Moskovassa, New Yorkissa, Washington DC:ssä, Singaporessa ja Pekingissä ja sen päämaja on Genevessä.
Lue lisää EBU:sta osoitteessa www.ebu.ch.
Katso lähdeversio osoitteessa businesswire.com: https://www.businesswire.com/news/home/20181004005258/fi/
Contact information
MyHeritage
Rafi Mendelsohn, +44-(0)207-193-1854
Director of PR & Social Media
pr@myheritage.com
Tietoja julkaisijasta
Business Wire
http://www.businesswire.com
For more than 50 years, Business Wire has been the global leader in press release distribution and regulatory disclosure.