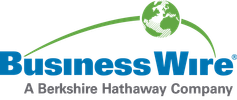 NATS Partners with Quintiq to Solve Complex Planning Puzzle of 1,500 Employees Handling More Than 7,000 Flights Daily
NATS, the UK's leading ANSP (air navigation service provider), has chosen Quintiq, a Dassault Systèmes brand, to overcome its rostering challenges in a highly complex planning environment. NATS manages air traffic over the UK as well as the eastern part of the Atlantic Ocean and provides ATC (air traffic control) services to 13 UK airports. With an operational workforce of 1,500 handling an average of 5,000 to 7,000 flights daily, NATS needs to ensure the allocation of the right people with the right skills at the right time. To achieve this NATS sought a solution to integrate rosters and resources to increase accuracy and make the planning process more efficient.
NATS Chief Information Officer Gavin Walker, describes the company's current planning challenges, "Rosters follow detailed labour rules and regulations; we're using different planning systems, many of them requiring manual input, so it's a time-consuming process."
"The new Quintiq planning system can support NATS' business requirements, which includes adherence to the many layers of rostering rules found in our regulated industry. Our requirements are to perform the short-term planning up to nine months ahead as well as support the medium-term planning up to 24 months ahead. Meanwhile, the software allows fast re-planning, respecting those labour rules and regulations, should last-minute disruptions occur. The optimiser function releases planners from time-consuming work every time something changes, so that they can focus their expertise exactly where and when it's needed."
The Quintiq solution will be used to plan for air traffic controller officers (ATCOs), air traffic service assistants (ATSAs), and for support personnel. Employees also have non-operational duties such as project meetings and training that need to be incorporated into the rosters.
Gavin elaborates, "We chose Quintiq because they were able to accommodate our specific labour and safety regulations, training, holidays, simulation work and overtime management. The software can be configured to achieve this."
In addition to the core roster functionality, NATS was also looking to take employee preferences into consideration with a system that can be accessed from home or via mobile. The Quintiq answer to this is a mobile application, which allows interactive communication between ATCOs or ATSAs and the planners when creating new requests or checking the status of existing requests. For employees, this means a single point of contact for all shift-related communications and tasks. Next to this, the Quintiq planning and optimisation software also provides a holistic view of resource demand and supply, reporting and scenario planning.
Rob van Egmond, CEO of Quintiq, is proud of NATS' confidence in Quintiq, "With a highly specialised workforce in a highly regulated industry, NATS presented just the kind of complex puzzle we at Quintiq live to solve. We've recently made great inroads in the aviation sector where we serve some of the largest players: DFS, Fraport, Copenhagen Airports, Virgin Atlantic Airways and now NATS. We look forward to driving business efficiency across multiple planning horizons for NATS."
About NATS
NATS is the UK's leading provider of air traffic control services. It operates out of Swanwick in Hampshire, England and Prestwick in Ayrshire, Scotland. Each year, it handles 2.3 million flights and 250 million passengers in the UK airspace. Besides providing services to 13 UK airports and managing all upper airspace in the UK, it also provides services across Europe, the Middle East, Asia and North America. Find out more at nats.aero.
About Quintiq
Every business has its supply chain planning puzzles. Some of those puzzles are large, some are complex and some seem impossible to solve. Since 1997, Quintiq has been solving each of those puzzles using a single supply chain planning and optimisation software. Today, approximately 12,000 users in over 80 countries rely on Quintiq software to plan and optimise workforces, logistics and production. Quintiq is part of Dassault Systèmes (Euronext Paris: #13065, DSY.PA) and has headquarters in the Netherlands and the USA, and offices around the world.
For more information, visit quintiq.com or follow Quintiq on Twitter, Facebook, LinkedIn and YouTube.
View source version on businesswire.com: http://www.businesswire.com/news/home/20170810005514/en/
Contact information
Quintiq
North America Enquiries
Katie Kennedy
Gregory FCA
Tel: +1 610 228 2128
quintiq@gregoryfca.com
or
EMEA Enquiries
Richard Ratcliffe
Weber Shandwick
+44 207 067 0846
quintiq@webershandwick.com
Tietoja julkaisijasta
Business Wire
http://www.businesswire.com
For more than 50 years, Business Wire has been the global leader in press release distribution and regulatory disclosure.