NB-IoT readiness of DNA mobile network expands significantly
DNA's NB-IoT readiness now covers 85 percent of Finland's population and about half of its area across Southern, Western and Central Finland.
The DNA 4G network has possessed regional readiness since spring 2017. In spring 2017, the NB-IoT underwent a pilot experiment in the Tampere region DNA 4G network. In the experiment, sensors by the Talotohtori cloud service provider Enermix were connected to a service that measured indoor air conditions in a retail store.
The tests conducted last spring showed that NB-IoT technology makes it possible to connect an increasingly broad range of devices to the network cost-efficiently. With the technology, more diverse sensors and devices in increasingly challenging locations can be connected to network and thereby assist in the monitoring of, for instance, air quality, sewer networks, or the storage percentage of warehouses.
With upgrades to the mobile network, the NB-IoT technology will be readily available to companies within the coverage area after an agreement is reached between the customer and DNA Corporate Sales.
"We are expanding the NB-IoT service area based on customer needs. Demand is increasing", says Jarkko Laari, Director, Radio Networks at DNA.
"The Internet of Things sets new kinds of challenges for the use of network resources, as the number of connected devices will multiply. The NB-IoT contributes to the answer to these challenges", states Laari.
Advantages of the NB-IoT include low energy consumption and operational reliability in difficult coverage areas, and it enables new, efficient ways of managing, for example, the infrastructure services of companies and local authorities. A technological edge of the NB-IoT is that it can be implemented on short notice by activating the new function in existing 4G LTE networks. A single NB-IoT access point cell is estimated to be able to support NB-IoT connections for thousands of devices.
Further information for the media:
Director, Radio Networks, Jarkko Laari, DNA Plc, tel. +358 (0)44 044 4949, jarkko.laari@dna.fi

DNA Corporate Communications, tel. +358 (0)44 044 8000, communications@dna.fi
Tietoja julkaisijasta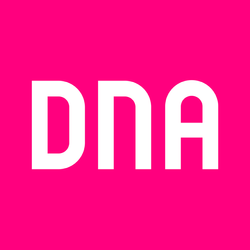 DNA Oyj
PL 10
01044 DNA
http://www.dna.fi
DNA Plc is a Finnish telecommunications group providing high-quality voice, data and TV services for communication, entertainment and working. DNA is Finland's largest cable operator and the leading pay TV provider in both cable and terrestrial networks. For DNA, the key area for growth in corporate business is the new way of working, independent of time and place, facilitated by smart terminal devices, diverse communications services and rapid connections. In 2016, DNA recorded net sales of EUR 859 million and an operating profit of EUR 91 million. DNA has more than 3.8 million subscriptions in its fixed and mobile communications networks. The Group also includes DNA Store, Finland's largest retail chain selling mobile phones. DNA shares are listed on Nasdaq Helsinki Ltd. For further information, visit www.dna.fi or follow us on Twitter @DNA_fi, @DNA_Business and @DNA_Palvelu and Facebook.