Nearly one third of the new phones sold by DNA are 5G models – an expert explains the rapid growth and gives a forecast for the future
Finland is a nation of mobile phone users that has traditionally been at the forefront of adopting new technologies. This also seems to apply to 5G smartphones, first introduced in March, as DNA's sales data shows that 30% of new phones sold are 5G models.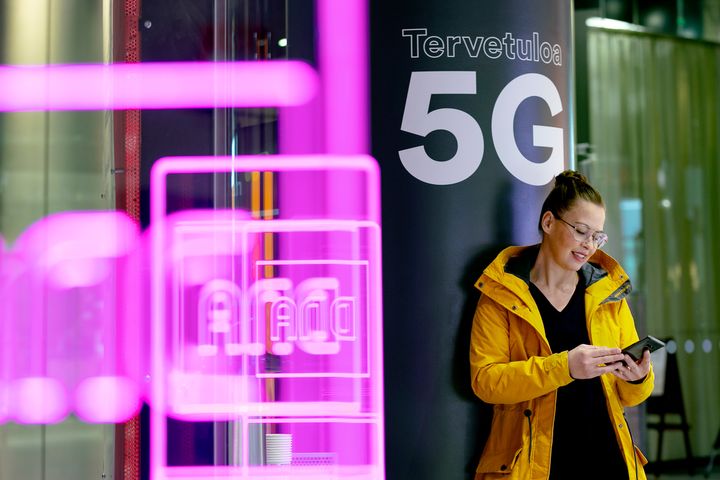 Interest in purchasing 5G phones has clearly risen during the autumn. In June, 5G models only accounted for 4% of new phone sales at DNA, and the figure only grew to 7% in July. In August, the share grew to 15%, then to 20% in September, and it was already near 30% in October.
Sami Aavikko, CEO for DNA Store, estimates that the accelerating pace of 5G sales can be explained, on the one hand, by even more mid-tier phone models in the 300 to 500 EUR price range being offered as 5G models and, on the other hand, by Finns becoming increasingly aware of the opportunities provided by technological development.
"Many buyers have understood that, by purchasing a 5G device now, they can fully benefit from it during its estimated three-year life cycle. In a way, this is an investment into the near future, when 5G's potential will be considerably enhanced and demand for 5G devices will be completely different from what it is now. Furthermore, the trade-in or resale value of a 5G model will be substantially higher than that of a 4G phone. You could compare the situation to 3G phones, which have very little trade-in value left," Aavikko says.
Transitional phase is under way, 5G to dominate in the spring
Aavikko estimates that the coming winter will be a transitional phase on the phone market; we will be seeing some level of variation in the market shares for 4G and 5G phones, before the scales finally tip in favour of 5G in the spring.
"Right now and in the coming months, we will be in a situation where the same phone model might be offered in both 4G and 5G versions, with a price difference as low as 50 to 100 euros. Going forward, a few 4G models will be discontinued each month and replaced by 5G models. Of course, the manufacturers don't want to move their portfolios forward too quickly and drop the 4G models while they are still selling. By spring, I expect 5G to have reached a 50–60% share of new phones, and in twelve to eighteen months, the vast majority of smartphones sold new will support 5G," Aavikko says.
The population coverage of DNA's 5G network will exceed 1.5 million people this month, and the rapid construction will continue all around Finland throughout the winter. Aavikko notes that the interest in 5G will also benefit users of 4G.
"The 4G network will also be improved together with the construction of the 5G network."
Further information for the media:
CEO Sami Aavikko, DNA Store Ltd, tel. +358 (0)44 044 3069, sami.aavikko@dna.fi
DNA Corporate Communications, tel. +358 44 044 8000, viestinta@dna.fi
About DNA Oyj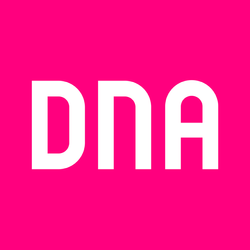 DNA Oyj
PL 10
01044 DNA
http://www.dna.fi
DNA is one of the leading telecommunications companies in Finland. We want to make our customers' daily lives less complicated. We offer connections, services and devices for homes and workplaces, contributing to the digitalisation of society. DNA's customers are continuously among the world mobile data usage leaders. We are Finland's largest cable TV operator. DNA has more than 4 million subscriptions in its fixed and mobile communications networks. The company was ranked the best employer in Finland in the large companies category of the 2019 Great Place to Work survey. In 2019, our net sales were EUR 942 million and we employ about 1,600 people around Finland. DNA is a part of Telenor Group, a leading telecommunications company across the Nordics. More information: www.dna.fi, Twitter @DNA_fi, Facebook @DNA.fi and LinkedIn @DNA-Oyj.