Netflix comes to DNA TV-hubi - programmes also in 4K format
DNA and Netflix have begun cooperation based on which Netflix has now been added to DNA TV-hubi, as part of its latest software update. Users of DNA TV-hubi can also watch Netflix programmes in 4K quality.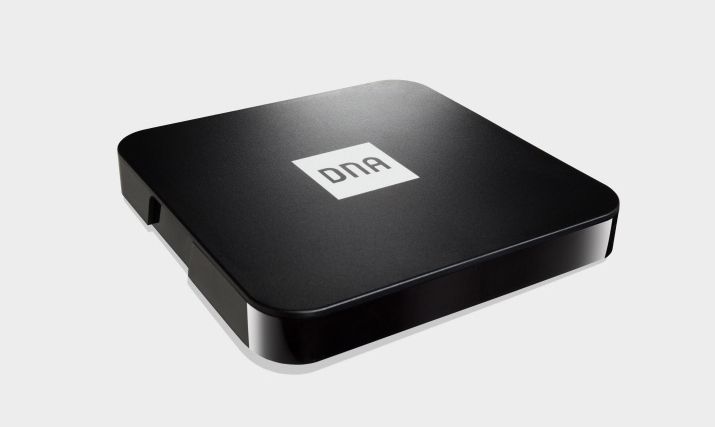 DNA is Finland's first TV operator to offer Netflix programmes in 4K quality via its digibox (DNA TV-hubi). Customers need a 4K television and Netflix 4K subscription to watch programmes in 4K format. The recommended broadband speed for Netflix 4K-content is 25 Mbit/s.
"Netflix is a major addition to the services offered by DNA TV-hubi. Its 4K feature, in particular, will take the viewing of content into a new era," says Mikko Saarentaus, Director at DNA Entertainment Business.
The Netflix application can be directly activated on DNA TV-hubi via the device menu, channel 140, the channel chain or the programme guide. Soon it can also be easily accessed with a simple click of a Netflix button on the DNA TV remote control.
Netflix, with its wide range of critically-acclaimed movies, stand up comedies, documentaries, TV series and kids content for people of all ages, is the world's leading internet entertainment service. In addition, Netflix produces many exclusive programmes of its own (such as House of Cards, Narcos, The Crown, Stranger Things and 13 Reasons Why), most of them in 4K..
Viewers can log into the service using their existing Netflix account. If you do not yet have your own account, you can subscribe for one directly from www.netflix.fi.
"We want to offer our customers a service which makes it easy to move between different types of content. It is particularly important that movies, TV series, sport and other online and TV content can be found easily in the same place. People want to watch TV content according to their own schedule and to use mobile applications on large TV screens," explains Saarentaus.
DNA began sales of DNA TV-hubi this summer.
"Sales of DNA TV-hubi have got off to a brisk start, which shows that Finns are keen to switch to a new kind of television viewing," Saarentaus comments.
DNA TV-hubi is a new Android TV device, which combines a digibox, internet applications, games and music into a single package, and brings the app store world familiar from mobile phones to television. Applications provided by the three biggest Finnish TV channels - Katsomo, Yle Areena and Ruutu - run on DNA TV-hubi, as do YouTube, Deezer and now Netflix. A range of games and other applications from the Google Play app store are now available via the device. Google Cast, which enables the easy mirroring of content from a smart phone or tablet to a TV, is built into DNA TV-hubi. DNA's comprehensive range of pay-TV services are available on DNA TV-hubi, via antenna, cable and IPTV transmission.
DNA TV-hubi is manufactured for DNA by Sagemcom.

Android TV, Google Play logo, Google Cast and YouTube are trademarks of Google Inc.
DNA, DNA TV and DNA TV Hubi are registered trademarks of DNA Plc.

Further information:
Mikko Saarentaus, Director, Entertainment Business, DNA Plc, tel. +358 (0)44 549 0374, mikko.saarentaus@dna.fi
DNA Corporate Communications, tel. +358 (0)44 044 8000, viestinta@dna.fi
Tietoja julkaisijasta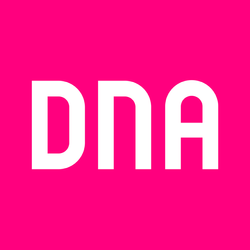 DNA Oyj
PL 10
01044 DNA
http://www.dna.fi
DNA Plc is a Finnish telecommunications group providing high-quality voice, data and TV services for communication, entertainment and working. DNA is Finland's largest cable operator and the leading pay TV provider in both cable and terrestrial networks. For DNA, the key area for growth in corporate business is the new way of working, independent of time and place, facilitated by smart terminal devices, diverse communications services and rapid connections. In 2016, DNA recorded net sales of EUR 859 million and an operating profit of EUR 91 million. DNA has more than 3.8 million subscriptions in its fixed and mobile communications networks. The Group also includes DNA Store, Finland's largest retail chain selling mobile phones. DNA shares are listed on Nasdaq Helsinki Ltd. For further information, visit www.dna.fi or follow us on Twitter @DNA_fi, @DNA_Business and @DNA_Palvelu and Facebook.