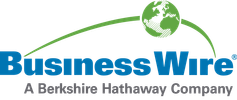 New Access Announces Revenues Above CHF 40M in 2017 And Changes to Its Management Team
The Swiss private banking software provider, New Access, achieved revenues in excess of CHF 40M in 2017. The growth of the group was driven by its strategic focus on agile Front-End solutions to facilitate banks' digital transformation, Core Banking systems and value-added Managed Services for its clients.
New Access serves leading private banks in over 20 countries and supports more than 180 software installations. New Access employs over 170 highly skilled IT, banking, operations and software experts. It is now considering organizational changes to support its global expansion.
Vitus Rotzer, currently Managing Director Business Development of the company, becomes CEO for the group.
Daniel Chidiac becomes CEO of New Access Americas and will be responsible for the expansion of the group in the US, Latin America and the Bahamas, in addition to his current position of Deputy CEO for the group.
Alexis Sikorsky, who founded the group in 2000, becomes Chairman of the Board.
These changes will take effect immediately.
Vitus Rotzer - CEO
Vitus Rotzer has over 20 years of experience in the financial software, services and consulting industries. He holds an executive MBA and joined New Access through the acquisition of the Core Banking solution from FIS (ex-SunGard). He was leading the private banking segment for FIS during the past 15 years. Prior to that, Vitus Rotzer worked in different sales and marketing management positions for leading software and technology companies and was consultant for various private banks in Geneva.
Daniel Chidiac – Deputy CEO and CEO Americas
Daniel Chidiac studied Applied Economics and has an MBA in International Finance and Banking. Before moving to New Access, Daniel Chidiac worked for more than 12 years in highly regarded banking institutions such as JP Morgan or KBL in Luxembourg, the United Kingdom and Switzerland. He held C level positions within those banks and was in charge of several strategic projects related to Operations, ICT implementations, and business restructuring.
Alexis Sikorsky – Chairman
Alexis Sikorsky has been for more than 20 years an entrepreneur in the software industry, starting with the launch of an internet start-up in West Africa, followed by the leading of an IT center training in Geneva. In 2000, Alexis Sikorsky founded New Access SA, and since then, the company has grown significantly to become one of the leaders in the banking software industry.
About New Access
New Access provides agile and scalable Front-to-Back office software solutions dedicated to the private banking and wealth management industries. New Access software solutions are designed to meet the specific requirements of the private banking and wealth management industries evolving in a complex and changing regulatory environment helping bankers to connect conveniently and efficiently with their clients thanks to new digital channels.
Our offer covers the full client relationship lifecycle from account opening, through client data and document management to the management of their portfolios:
Onboarding and Client Relationship Management (CRM) with BRANCH®, secure Electronic Document Management (EDMS) with LOGICAL ACCESS®, Portfolio and Order Management (PMS/OMS) with EQUALIZER®, Client Data Management with CIM and a comprehensive Core Banking solution with APSYS. New Access' Front-End solution BANKER'S FRONT integrates in one 360° view all information linked to the client including: onboarding processes, documents, portfolios, and client data management.
With headquarters in Geneva, New Access already installed its solutions in over 180 sites in 20 countries.
New Access SA
Rue Eugène-Marziano 25
1227 Les Acacias – Geneva, Switzerland
www.newaccess.ch
View source version on businesswire.com: http://www.businesswire.com/news/home/20180118005911/en/
Contact information
New Access
Aurélie Toti, +41 58 822 92 00
Tietoja julkaisijasta
Business Wire
http://www.businesswire.com
For more than 50 years, Business Wire has been the global leader in press release distribution and regulatory disclosure.