New additions to the Visible Storage at EMMA open up fascinating vistas on the life's work of Rut Bryk and Tapio Wirkkala
The new thematic sections examine Bryk's and Wirkkala's relationship with nature, geometry and international connections. The items on show include iconic pieces as well as rarities from the Tapio Wirkkala Rut Bryk Foundation Collection. Also included is Candy, a privately owned piece by Bryk that has not been on show in Finland for decades.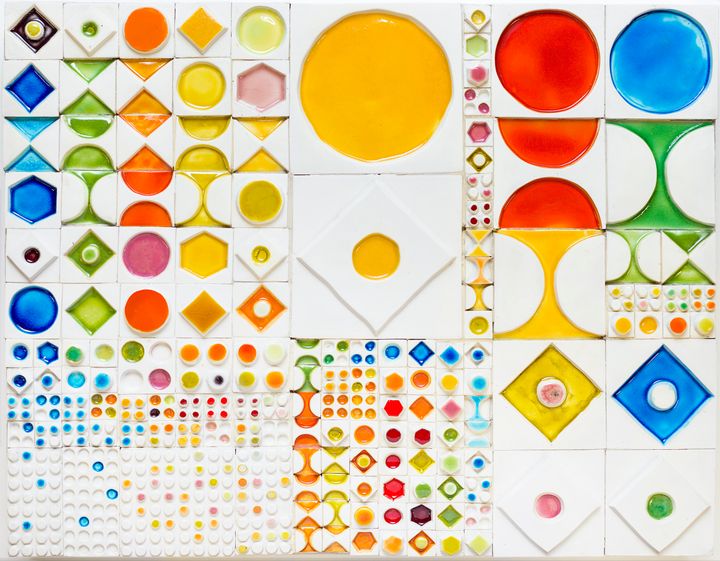 At Home Everywhere is a new section that uses iconic works to explore the importance of northern nature and international contacts for Rut Bryk and Tapio Wirkkala. The featured works include a set of Bryk's beloved Butterfly reliefs and Wirkkala's Paadar's Ice glass sculptures inspired by Lapland's nature. 
Everything Starts with Hands showcases Wirkkala's process and the extensive range of his output. In addition to his philosophy of form, it also examines Wirkkala's role as an international ambassador of Finnish design. The section includes archive materials, prototypes and objects of art and utility, along with sketches from Wirkkala's entry City of the Future 2000 for the 1958 Brussels World's Fair. 
The new additions include Bryk's works that have returned from a two-year tour in Japan. The crown jewel of the installation is a piece that has not been on show in Finland for over 50 years: Candy, a relief with fresh pop art aesthetics that was last on view to the public at the São Paulo Art Biennial in 1973. In 2019 Japanese collector Akihiro Awahata bought the work at an auction and offered to make it accessible to the public. 
First opened in 2017, the Bryk & Wirkkala Visible Storage space is a combination of a storage facility, exhibition and workspace. The concept offers visitors access to artworks, archive materials and sketches, as well as collection activities at EMMA. Showcasing the collection of the TWRB Foundation, the open space provides a rare glimpse of the inside workings of the museum.  
Changing exhibitions mounted in the centre of Visible Storage firmly place the work of Bryk and Wirkkala in dialogue with contemporary art and design as well as with iconic works of applied art. The launch of the new sections coincides with the opening of the Ceramics Facing the New exhibition. The 2021 theme at EMMA is the power of art. Visible Storage and its changing exhibitions exemplify the power of art, which transcends mediums and genres.