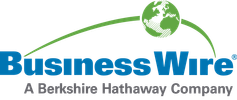 New Philips VideoTracer Body-worn Recorder Launched
Speech Processing Solutions, the global leader in professional dictation solutions, has just launched its first body-worn video and audio recorder. The brand-new Philips VideoTracer DVT3120 offers users Full HD 1080p video recording using super-wide 170° angle coverage for ultimate clear footage. The VideoTracer is the ideal tool for providing reliable evidence to security guards and other law enforcement professionals such as private parking and retail security staff.
This press release features multimedia. View the full release here: https://www.businesswire.com/news/home/20181030005053/en/
Philips VideoTracer (Photo: Business Wire)
Crystal clear evidence
The device captures video in sharp and vivid detail to provide clear impartial evidence, for example in situations where disagreements could arise. The integrated high-quality microphone captures audio clearly and for maximum evidence accuracy and tracking, every recording can be watermarked with a date, time, user ID and GPS location. The snapshot function allows the user to even capture photos while recording, without interrupting the video sequence.
"Law enforcement and security professionals can enjoy a peace of mind while on duty with this device. If something unexpected happens, it's all on camera. There will be no discussions and often the mere presence of a body-worn video and audio recorder, will discourage many people from acting out of line," explains Dr. Thomas Brauner, CEO of Speech Processing Solutions.
Extra durability for every situation
The new Philips VideoTracer is a body-worn video and audio recorder which can conveniently be attached in various ways to a jacket or uniform using an adjustable mounting clip. The built-in powerful battery lasts all working day and the robust housing is ready for any weather condition.
"The device is extra durable suited for all working conditions. Its Night-Vision Mode enables high-quality video recording even in low-light situations and the waterproof housing means the user does not need to worry about rain damaging the device," adds Dr. Brauner.
The body-worn camera also comes with an integrated motion sensor which, when activated, automatically starts recording when an object enters the field of view. The pre- and post-recording functions further permit users to spontaneously record important parts of incidents and never miss a moment, even after the stop recording button has been pressed.
The user can playback recorded video and audio files instantly using the 2" LCD screen and built-in speaker. Philips VideoTracer DVT3120 is available from the beginning of November 2018. For more information and reseller links, please visit: www.philips.com/dictation
Please note: This product may not be available in certain regions such as the United States and Canada.
About Speech Processing Solutions
Speech Processing Solutions is the global leader in professional dictation solutions. The company was founded in 1954 in Austria as a Philips subsidiary, and has been a driving force for innovative speech-to-text solutions for 60 years. The company developed ground-breaking products such as the mobile Philips SpeechAir, the Philips Pocket Memo voice recorder, the Philips SpeechMike Premium USB dictation microphone and the Philips Dictation Recorder app for smartphones, thus meeting its demands for excellence and superior quality. Thanks to the recent innovation, Philips SpeechLive, dictations and recordings will become faster and easier than ever before with cloud-based workflow services. Speech Processing Solution's perfectly tailored offers and products help professionals save time and resources and maximize efficiency.
Connect with Speech Processing Solutions on:
Facebook: http://www.facebook.com/philipsvoicetracer
Instagram: https://www.instagram.com/philips_dictation/
Twitter @speech_com: http://www.twitter.com/speech_com
YouTube: http://www.youtube.com/philipsdictation
LinkedIn: http://www.linkedin.com/company/speech-processing-solutions
View source version on businesswire.com: https://www.businesswire.com/news/home/20181030005053/en/
Contact information
Speech Processing Solutions
Lea Pachta
lea.pachta@speech.com
Tel: +43 1605 291 744
www.philips.com/dictation
Tietoja julkaisijasta
Business Wire
http://www.businesswire.com
For more than 50 years, Business Wire has been the global leader in press release distribution and regulatory disclosure.