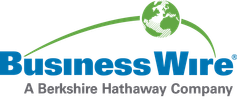 New Solder Paste Jetting System from Nordson EFD Provides Fast, Repeatable Non-Contact Dispensing
Nordson EFD , a Nordson company (NASDAQ: NDSN) and the world's leading precision fluid dispensing systems manufacturer, introduces the new Liquidyn® P-Jet SolderPlus® jet valve and solder paste system. This non-contact jetting system is designed specifically to jet Nordson EFD SolderPlus dispensing paste with high accuracy and repeatability.
This press release features multimedia. View the full release here: http://www.businesswire.com/news/home/20180313005100/en/
The Liquidyn P-Jet SolderPlus jetting system from Nordson EFD includes a jet valve and pre-qualified jetting solder paste formulations. (Photo: Business Wire)
The jet dispensing system eliminates the need for Z-axis movement. This allows for significantly faster production speeds when compared to contact dispensing. It also makes it easy to dispense solder paste consistently onto uneven surfaces or parts with varying tolerances. In addition, the modular design of the P-Jet SolderPlus valve simplifies service and maintenance.
Suitable for jetting EFD's specialized, ISO-certified solder paste formulations in a wide variety of leaded and lead-free alloys, the jet valve dispenses deposits as small as 700 µm in diameter at dispensing frequencies up to 25Hz. Pre-qualified SolderPlus jetting formulations save time and streamline implementation. EFD solder paste representatives can help identify the solder paste formulation that best suits each application.
"Our P-Jet SolderPlus jet valve is designed to work as a complete system with our own pre-qualified dispensing paste," said Julian Greiner, Global Product Line Manager – Jet Valves, Nordson EFD. "This is a game changer in our industry in terms of the ability to jet solder paste consistently and reliably with high accuracy, even on hard-to-access, uneven or delicate substrates. Manufacturers will benefit from a faster, more controlled solder paste dispensing process, and our complete system significantly reduces the time it takes to implement."
The pneumatic P-Jet SolderPlus valve features a low cost of ownership. Even the most demanding processes are easy to implement with this innovative jetting solution from Nordson EFD.
For more information, visit Nordson EFD on the web at nordsonefd.com/P-JetSolderPlus, facebook.com/NordsonEFD, or linkedin.com/company/nordson-efd, email at info@nordsonefd.com, or call +1 401.431.7000 or 800.556.3484.
About Nordson EFD
Nordson EFD designs and manufactures precision fluid dispensing systems for benchtop assembly processes and automated assembly lines. By enabling manufacturers to apply the same amount of adhesive, lubricant or other assembly fluid to every part, every time, EFD dispensing systems are helping companies in a wide variety of industries increase throughput, improve quality, and lower their production costs. Other fluid management capabilities include high-quality syringe barrels and cartridges for packaging one- and two-component materials, along with a wide variety of fittings, couplers and connectors for controlling fluid flow in medical, biopharmaceutical and industrial environments. The company is also a leading formulator of specialty solder pastes for dispensing and printing applications in the electronics industry.
About Nordson Corporation
Nordson engineers, manufactures, and markets differentiated products and systems used for dispensing and processing adhesives, coatings, polymers, sealants and biomaterials; and for managing fluids, testing and inspecting for quality, treating surfaces and curing. These products are supported with extensive application expertise and direct global sales and service. We serve a wide variety of consumer non-durable, consumer durable and technology end markets including packaging, nonwovens, electronics, medical, appliances, energy, transportation, building and construction, and general product assembly and finishing. Founded in 1954 and headquartered in Westlake, Ohio, the company has operations and support offices in more than 30 countries. Visit Nordson on the web at nordson.com, twitter.com/Nordson_Corp or facebook.com/nordson.
View source version on businesswire.com: http://www.businesswire.com/news/home/20180313005100/en/
Contact information
Nordson EFD
Natalie Tomasso, +1-401-431-7173 (USA)
Marketing Communications Specialist
natalie.tomasso@nordsonefd.com
or
Nordson EFD
Global
Natalie Tomasso
+1-401-431-7173
natalie.tomasso@nordsonefd.com
or
Europe
+44 (0) 1582 666334
europe@nordsonefd.com
or
China
+86 (21) 3866 9006
china@nordsonefd.com
or
Japan
+81 (03) 5762 2760
japan@nordsonefd.com
or
SEAsia
+65 6796 9522
sin-mal@nordsonefd.com
or
India
+91 80 4021 3600
india@nordsonefd.com
Tietoja julkaisijasta
Business Wire
http://www.businesswire.com
For more than 50 years, Business Wire has been the global leader in press release distribution and regulatory disclosure.