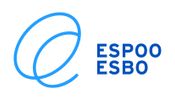 Ohjaamotalo's activation days and multilingual coronavirus communications win the Mayor's Innovation Competition
In this year's Mayor's Innovation Competition intended for the City of Espoo's employees, the victory in the Innovations category is shared by two entries. Both winning teams will receive a prize of EUR 3,000.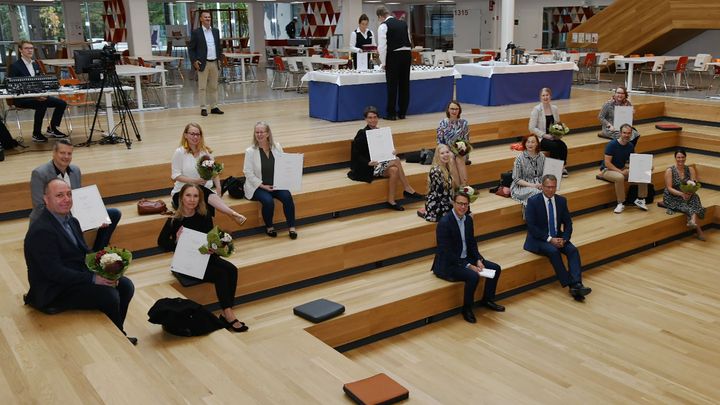 One of the winners is Ohjaamotalon aktivointipäivät ("the activation days of the Ohjaamotalo One-Stop Guidance Centre") where unemployed young people are reached and activated through multisectoral cooperation. Ohjaamotalo is part of the city's Youth Services. Its "activation fair" is a low-threshold event for young clients whose long-term unemployment makes it necessary to draw up a statutory activation plan with them. The agile service makes it possible for Ohjaamotalo and its networks to offer young people individual service in an informal environment. Systematic development efforts have resulted in a highly client-oriented service where partners play a key role. The service can be adjusted to the young person's situation, and the next steps are always agreed on immediately.
The other winner are the multilingual and multi-channel coronavirus communications of Family and Social Services. When the city's points of service and meeting places were closed in spring 2020, a new way to inform residents about the coronavirus in their own languages was quickly needed. Family and Social Services opened telephone helplines, published information and sent letters to homes in 15 different languages. As the developers of these services worked together on digital platforms, this is a model example of a great digital leap during the coronavirus pandemic. Good networks and mutual trust between everyone involved made this possible. Customer advisors came from various sectors and immigrant organisations, and their work has gained positive feedback.
The other finalists of the Mayor's Innovation Competition received honourable mentions.
Improvement to chat service wins in the Innovations with Potential category
The winner of the Innovations with Potential category is a way to make it easier for customers who use the city's chat services to get service and reach health care professionals. When a customer writes to the city's chat service, a service adviser can send them a link that will connect them directly to the health centres' chat service without the need to sign in again using strong identification. This improvement is built on existing systems. The winner of this category also received a prize of EUR 3,000.
The Mayor's Innovation Competition has been organised annually since 2012 in cooperation with Laatukeskus Excellence Finland. Intended for the city's employees, work communities and networks, the competition sets out to find innovations that improve the city's services and streamline its activities. The competition entries also take part in Laatukeskus Excellence Finland's Quality Innovation Award competition, in which competitors from Espoo have previously achieved good success, both nationally and internationally.
Images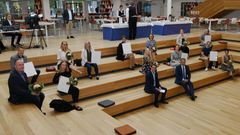 About Espoon kaupunki - Esbo stad
Subscribe to releases from Espoon kaupunki - Esbo stad
Subscribe to all the latest releases from Espoon kaupunki - Esbo stad by registering your e-mail address below. You can unsubscribe at any time.
Latest releases from Espoon kaupunki - Esbo stad
In our pressroom you can read all our latest releases, find our press contacts, images, documents and other relevant information about us.
Visit our pressroom