Our survey shows that parents want tips on how to manage their children's phone usage – DNA's expert encourages them to teach their children digital skills in the same way they would teach them to ride a bike
DNA's annual School Survey reveals various phenomena relating to how children get and use phones. This year's survey shows, among other things, that parents of children in various age groups are concerned about the extent to which they should restrict and monitor their children's use of digital devices, what content is appropriate for their children and how much screen time they should be allowed. According to Vilhelmiina Wahlbeck, SVP, Communications, Sustainability & Brand Development at DNA, the key is to spend time with your children to teach them. It is adults' responsibility to lead children safely into the digital world.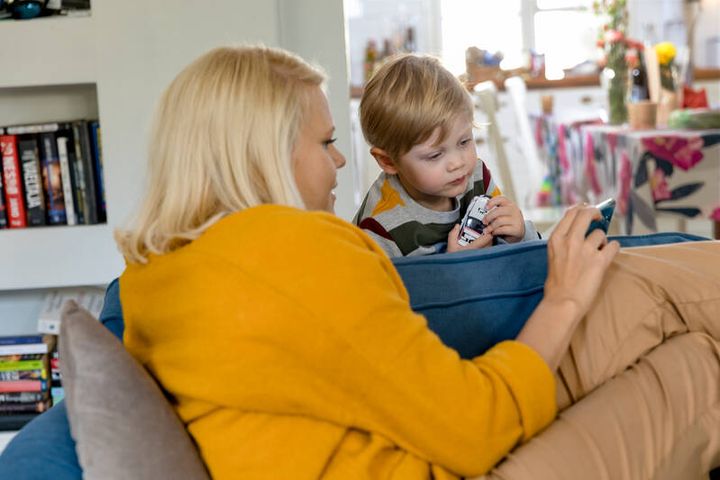 DNA's School Survey shows that parents of children aged 13 to 16 are concerned about the appropriate restrictions and monitoring for their children's phone usage. Parents of younger children (aged 5–12) are looking for tips about things like what kind of content is appropriate for their children, how they should guide their children into the digital world and what are appropriate alternatives to screen time. According to the survey, telecom operators' websites are the most common place for parents to look for tips and information about the subject.
"Giving a child their first phone is an exciting moment for the whole family, as our annual School Survey shows. It's easy to assume that the child already knows how to use the device better than an adult would and does not need any help or guidance. However, there are no digital natives – no child is born with digital skills. These skills are the same as riding a bike – something you learn with the help of an adult," Wahlbeck says.
It is worth talking about the subject with other parents
Of the parents who responded to the School Survey, 70 per cent reported that they talk about their child's phone use with their partner or spouse or the child's other parent. One in four have raised the subject with a friend, but only about one in ten have discussed phone use with other parents.
"The digital world changes rapidly, which is why it's important to discuss the subject with other parents on a regular basis. These conversations will help you with things like understanding what children do on their phones. They can also make you aware of various social media trends or viral videos that may be harmful to your children. This way, you will be better equipped to guide your children to respond appropriately when they encounter something like that," Wahlbeck says.
Adults set the example when it comes to media usage
Children learn new things quickly, especially when it is something they find interesting. Children and their interests vary, which means parents need to make sure that their introduction to the digital world is based on those interests.
"A good way to introduce a child to digital environments is to choose an app or a game they are interested in and start by using it with them while discussing what they experience in it – what is fun about the app or the game, how other people behave in it and what new things the child is learning," Wahlbeck recommends.
There are many things children should learn about media usage, and parents are most concerned about safety skills, which are something worth discussing with children regularly. It is good for children and young people to learn things like how to identify suspicious behaviour online, such as online bullying and harassment, who they can talk to about such things and where they can get help. In addition to learning safety skills and how to use devices and applications, parents should also teach children about online conduct and treating others fairly.
Wahlbeck also has advice for how to tackle the most common source of friction in children's media usage: "Children are more likely to follow rules regarding Internet use, phone use and games when they have a say in setting those rules. It's also good to remember to update these rules as the child gets older. I recommend writing the rules down and keeping them on display somewhere so that they are easy to remember and clear to everyone. You can add a dash of fun to the boring list of rules with stickers and drawings."
Not everyone has the same opportunities to learn digital skills, even in Finland. In order to reduce digital inequality, DNA promotes digital inclusion by working with various partners. DNA is involved in initiatives like the Protect Children organisation's #OnlineRoadSafety (#digiliikenteessä) project aimed at improving children's online safety skills.
Read DNA's full School Survey here.
Find out more about Protect Children's #OnlineRoadSafety project here.
Find out more about DNA's digital inclusion and partners here.
DNA School Survey
The School Survey, implemented jointly by DNA and Nepa, was conducted using an online panel from 10 to 18 February 2022. One thousand parents of children aged 5 to 16 responded to the survey. The annual survey examines the phone usage of Finnish children and young people and the factors influencing the purchase and use of their phones.
Additional information:
Vilhelmiina Wahlbeck, SVP, Communications, Sustainability & Brand Development, DNA Plc, tel. +358 (0)44 040 1671, vilhelmiina.wahlbeck@dna.fi
DNA Corporate Communications, tel. +358 44 044 8000, viestinta@dna.fi
About DNA Oyj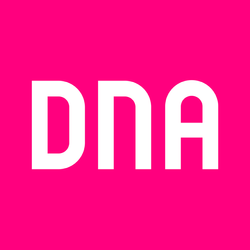 DNA Oyj
PL 10
01044 DNA
http://www.dna.fi
DNA is one of the leading telecommunications companies in Finland. We want to make our customers' daily lives less complicated. We offer connections, services and devices for homes and workplaces, contributing to the digitalisation of society. DNA's customers are continuously among the world mobile data usage leaders. DNA has about 3.6 million subscriptions in its fixed and mobile communications networks. The company has been awarded numerous times as an excellent employer and family-friendly workplace. In 2021, our total revenue was EUR 956 million and we employ about 1,600 people around Finland. DNA is a part of Telenor Group, a leading telecommunications company across the Nordics. More information: www.dna.fi, Twitter @DNA_fi, Facebook @DNA.fi and LinkedIn @DNA-Oyj.