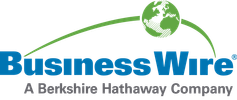 Philips Launches Brand-New Version of SpeechLive Speech-to-Text Solution
Speech Processing Solutions, the world number one in professional dictation, has launched a brand new version of their Philips SpeechLive dictation and speech recognition workflow solution. The cloud-based solution saves busy professionals' time and resources by allowing them to be more flexible and turn their voice into written documents quicker than ever before. The latest version of the solution comes with improved usability, new features and enhanced stability for an even more efficient dictation workflow.
This press release features multimedia. View the full release here: http://www.businesswire.com/news/home/20171205005110/en/
Philips SpeechLive (Photo: Business Wire)
New SpeechLive Upload Client
The enhanced upload client automatically feeds audio files from dictation recorders straight into the SpeechLive system. The new feature works on Windows computers with all Philips devices including the Philips Pocket Memo, SpeechAir and Voice Tracers. Even customers using non-Philips audio recording devices can take advantage of this time-saving innovation. Users only need to simply plug in their dictation recorder to their PC and the files will transmit automatically.
Email notification for transcriptionists
Another new feature of SpeechLive 8.5 is that transcriptionists receive automatic email notifications whenever new dictations arrive in their SpeechLive intray. This way transcriptionists can attend to important tasks quicker than before. "We wanted to improve the workflow capabilities for our users, to enable them to get their tasks done even quicker than before" explains Dr Thomas Brauner, CEO of Speech Processing Solutions.
Transcription and speech recognition service
Philips SpeechLive offers two additional productivity-boosting services to their users: Philips Speech Recognition Service and Philips Transcription Service. "The transcription service is perfect for when your assistant or transcriptionist is out of the office or simply too busy. Our highly trained transcriptionist staff will take care of even complex transcriptions for you and deliver them back to you quickly" adds Dr Brauner.
Free trial with free included speech recognition minutes
Philips provides a completely free 30-day trial of SpeechLive, where customers can test the solution themselves. The free trial includes 10 free speech recognition as well as 10 free transcription service minutes, so users can test these two additional services as well.
Visit www.speechlive.com to sign up for a free trial now.
About Speech Processing Solutions
Speech Processing Solutions is the global number one in professional dictation solutions. Founded in Austria in 1954 as part of Philips, the company has been the driving force behind innovative speech-to-text solutions for over 60 years. The company has developed ground-breaking products, such as the mobile Philips SpeechAir device, the Philips PocketMemo voice recorder, the Philips SpeechMike Premium USB dictation microphone and the Philips voice recorder app for smartphones, thus delivering its promise of excellence and outstanding quality. Thanks to the latest innovation, Philips SpeechLive, designed as a cloud-based workflow solution, recording dictations is quicker and easier than ever. The tailored range of products and services offered by Speech Processing Solutions helps professional users to save time and resources and to work at maximum efficiency.
Follow Speech Processing Solutions:
Facebook: http://www.facebook.com/philipsvoicetracer
Instagram: https://www.instagram.com/philips_dictation/
Twitter @speech_com: http://www.twitter.com/speech_com
YouTube: http://www.youtube.com/philipsdictation
LinkedIn: http://www.linkedin.com/company/speech-processing-solutions
View source version on businesswire.com: http://www.businesswire.com/news/home/20171205005110/en/
Contact information
Your contact for further information:
Speech Processing Solutions
Lea Pachta
lea.pachta@speech.com
Tel: +43 160529-1744
www.philips.com/dictation
Tietoja julkaisijasta
Business Wire
http://www.businesswire.com
For more than 50 years, Business Wire has been the global leader in press release distribution and regulatory disclosure.