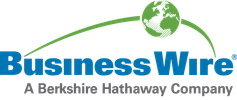 Philips SpeechLive Now Offers an Unlimited Speech Recognition Package
Speech Processing Solutions, the world number one in professional dictation, is now offering a brand-new package of their Philips SpeechLive voice-to-text cloud application. The new Unlimited Advanced Business Package features all the benefits of the classic Philips SpeechLive subscription, with the added bonus of unlimited professional speech recognition.
This press release features multimedia. View the full release here: http://www.businesswire.com/news/home/20180206005090/en/
Full mobility for professionals working on the go
Philips SpeechLive voice-to-text cloud application helps busy professionals such as lawyers and doctors save time by turning their voice into text more efficiently. The updated solution offers more flexibility to users than ever before. CEO of Speech Processing Solutions, Dr Thomas Brauner explains: "Users can now send their dictations directly from their smartphone to Philips SpeechLive and receive the professionally transcribed text document back to their phone within no time."
Unlimited professional speech recognition in six languages
The professional speech recognition is powered by Philips' professional workflow software SpeechExec Pro 10.2 and Nuance's professional Dragon NaturallySpeaking speech recognition. The speech recognition is available in English, German, French, Dutch, Italian and Spanish. Philips SpeechLive users can take advantage of individual profiles and vocabularies. "You can load your own terminology into the solution and you can make corrections to your transcriptions. This learning effect ensures even more accurate speech recognition results" adds Dr Brauner. Users can also take advantage features such as the possibility to assign document templates to their transcriptions directly from their smartphones, based on the author name and/or work type. The user can record the summary of a client meeting with their smartphone and have the transcribed file ready within moments.
Professional transcription service available
Philips SpeechLive also offers a Transcription Service, where trained professionals type up the recordings for users. This can be used perfectly in combination with the speech recognition software to transcribe more complex documents for example. Every SpeechLive subscription comes with 10 free transcription minutes.
The Unlimited Advanced Business Package only costs an additional one-time fee of €99 (excl. tax) per user. Existing SpeechLive users can also upgrade their existing solution by simply contacting their Philips SpeechLive dealer which they purchased their solution from.
For more information visit: www.speechlive.com
About Speech Processing Solutions
Speech Processing Solutions is the global number one in professional dictation solutions. Founded in Austria in 1954 as part of Philips, the company has been the driving force behind innovative speech-to-text solutions for over 60 years. The company has developed ground-breaking products, such as the mobile Philips SpeechAir device, the Philips PocketMemo voice recorder, the Philips SpeechMike Premium USB dictation microphone and the Philips voice recorder app for smartphones, thus delivering its promise of excellence and outstanding quality. Thanks to the latest innovation, Philips SpeechLive, designed as a cloud-based workflow solution, recording dictations is quicker and easier than ever. The tailored range of products and services offered by Speech Processing Solutions helps professional users to save time and resources and to work at maximum efficiency.
Follow Speech Processing Solutions:
Facebook: http://www.facebook.com/philipsvoicetracer
Instagram: https://www.instagram.com/philips_dictation/
Twitter @speech_com: http://www.twitter.com/speech_com
YouTube: http://www.youtube.com/philipsdictation
LinkedIn: http://www.linkedin.com/company/speech-processing-solutions
View source version on businesswire.com: http://www.businesswire.com/news/home/20180206005090/en/
Contact information
Speech Processing Solutions
Lea Pachta
lea.pachta@speech.com
Tel: +43 160529-1744
www.philips.com/dictation
Tietoja julkaisijasta
Business Wire
http://www.businesswire.com
For more than 50 years, Business Wire has been the global leader in press release distribution and regulatory disclosure.