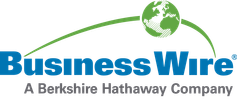 Phlexglobal, the TMF Experts, announces Karen Roy as Chief Strategy Officer.
Phlexglobal, pioneers in the provision of Trial Master File (TMF) technology and services for the global life sciences industry, is delighted to announce the appointment of Karen Roy to Chief Strategy Officer.
In 2007, highly-respected TMF thought leader Karen Roy joined Phlexglobal as Chief Business Development Officer and since 2015 has led Phlexglobal's global Client Solutions team. Karen's clinical and EDC background has been instrumental in establishing Phlexglobal's electronic Trial Master File (eTMF) initiative, to promote, develop and implement support of Client eTMF systems as well as Phlexglobal's eTMF Solution – PhlexEview.
As Chief Strategy Officer, Karen's focus will be on the strategic priorities for the company. Karen will focus on four key areas, being Key Clients, CROs, TMF Expertise and PhlexEview, in order to support the continued strong growth of Phlexglobal. This will include:
Communicating Phlexglobal's product strategy, vision, and expansion as a PhlexEview evangelist/ educator/ supporter
Promoting dialogue on Regulatory trends for Inspection Readiness based on Phlexglobal solutions
Establishing a world class model for CRO adoption of PhlexEview and supporting ongoing relationships for the CROs who work with PhlexEview for their clients
Continuing as an executive liaison with key clients
Karen will also continue to co-chair the TMF Reference Model initiative and chair the Steering Committee – standardizing TMF contents, naming, structure and metadata globally.
Phlexglobal also announced the promotion of Marion Mays to VP Client Solutions & Quality Assurance. Marion's team has further expanded the range of its subject matter expertise-driven resources and consultative services. Client Solutions & Quality Assurance is chartered to help companies improve their business practices and TMF processes to achieve quality and excellence in the administration and management of all their TMF documentation data.
Rick Riegel, Phlexglobal CEO, commented "Karen has long since been at the center of our success and we thank her for her leadership of Client Solutions. Within her new role, Karen's tremendous strategic insight and experience will help drive our business to the next level, whilst Marion's promotion will ensure we continue delivering outstanding outcomes for our clients."
About Phlexglobal
Phlexglobal is a specialist provider of both industry leading eTMF technology solutions and expert TMF & eTMF technology-enabled services. Offering a unique combination of clinical trial knowledge, document management skills, regulatory understanding and technical expertise, we deliver a range of flexible, targeted solutions to meet business needs.
More information can be found at: http://www.phlexglobal.com
-Ends-
View source version on businesswire.com: http://www.businesswire.com/news/home/20180213005748/en/
Contact information
Phlexglobal Ltd
Rebecca Fuller, Marketing Executive
Tel: +44(0)1494 720420
Tietoja julkaisijasta
Business Wire
http://www.businesswire.com
For more than 50 years, Business Wire has been the global leader in press release distribution and regulatory disclosure.