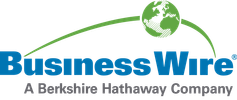 Presidentti Obama Nordic Business Forumiin Helsinkiin
Yhdysvaltain entinen presidentti Barack Obama on kiinnitetty puhumaan Nordic Business Forumissa, joka järjestetään 26.-27.9.2018 Helsingissä. Presidentti Obama tulee päättämään kaksipäiväisen tapahtuman.
Tämä lehdistötiedote sisältää multimediaa. Katso koko julkaisu täällä: https://www.businesswire.com/news/home/20180621005425/fi/
Europe's leading business and leadership conference brings President Obama to Helsinki, Finland to speak to business executives and owners. (Photo: Business Wire)
Aslak de Silva, Nordic Business Forumin toimitusjohtaja: "Tämä on meille valtava kunnia, ja myös hieno mahdollisuus ja tilaisuus asiakkaillemme sekä Suomelle ja Pohjoismaille."
Hans-Peter Siefen, Nordic Business Forum hallituksen puheenjohtaja ja perustajajäsen: "Todella hienoa saada presidentti Obama tapahtumamme pääpuhujaksi. Tapahtuman agenda on jo ennestään upea ja tämä on sille hieno kruunu. Varmasti merkittävin puhujakiinnityksemme koskaan. Pari muutakin hyvin teemaspesifiä puhujaa on vielä tulossa. Uskon, että presidentti Obama inspiroi monia ja että hänen näkemisensä Pohjolassa liike-elämän seminaarissa on meille kaikille todennäköisesti "kerran elämässä" -tyyppinen kokemus."
Ville Saarikalle, Nordic Business Forumin Head of Speaker Relations: "Presidentti Obama on aikamme suurimpia johtajia ja hänen elämäntarinansa on täysin ainutlaatuinen. On hyvin innoittavaa saada kuulla hänen näkemyksiään Nordic Business Forumissa syyskuussa."
Nordic Business Forum tunnetaan Euroopan johtavana bisnes- ja johtajuusseminaarina. Helsingin päätapahtuman lisäksi Nordic Business Forum järjestää seminaareja myös Ruotsissa ja Norjassa. Seminaarit ovat tunnettuja nimekkäistä puhujista. Vuosittain Nordic Business Forum tuo yhteen kymmeniä tuhansia yrityspäättäjiä ympäri maailmaa. Helsingin tapahtuma kokoaa 7,500 yrityspäättäjää yli 40 maasta. Yrityksen missiona on rakentaa tulevaisuuden johtajia, jotka muuttavat maailmaa.
Nordic Business Forum 2018 tapahtuman teemoina ovat strategia (strategy), suorituskyky (peak performance), ja tekoäly (artificial intelligence). Presidentti Obaman lisäksi tapahtuman lavalla nähdään Whole Foods Marketin perustaja ja toimitusjohtaja John Mackey, alppihiihdon olympiavoittaja Lindsey Vonn, Strategosin perustaja Gary Hamel, sosiaalipsykologi Amy Cuddy, mediateoreetkiko Don Tapscott, MIT Initiative on the Digital Economyn perustaja Andrew McAfee, ja kirjailija Susan Cain.
Aiemmissa Nordic Business Forumin tapahtumissa ovat olleet puhumassa mm. Al Gore, Jack Welch, Arnold Schwarzenegger, Arianna Huffington, Sir Richard Branson, Ben Bernanke, Will Smith, sekä Steve Wozniak.
Lisätietoja:
Tapahtumasivusto www.nbforum.com/nbf2018
Presidentti Obaman bio www.nbforum.com/nbf2018/speakers/barack-obama/
NBForum 2017 Aftermovie https://youtu.be/Rd_4E6T5brM
Lisää tapahtumavideoita osoitteessa www.nbforum.com/tag/nbforum-event-compilations/
Kuvagalleriat:
Nordic Business Forum 2017 in Helsinki
Lisää kuvia osoitteessa www.nbforum.com/company
Sosiaalinen media:
Twitter: @NBForumHQ, #NBForum2018
Facebook: www.facebook.com/nbforumhq & https://www.facebook.com/events/144545802818126/
Median akkreditointi:
Toimittajat voivat hakea akkreditoitumista tapahtumaan osoitteessa www.nbforum.com/company/#media
Nordic Business Forum järjestää liike-elämän konferensseja yrityspäättäjille. Nordic Business Forumin vuotuinen päätapahtuma on yksi Euroopan johtavista bisnestapahtumista ja kokoaa yhteen 7 500 johtajaa ja yrittäjää yli 40 eri maasta sekä tavoittaa live streamin kautta arviolta 20 000 ihmistä. Puhujina tapahtumassa ovat olleet mm. Al Gore, Jack Welch, Arnold Schwarzenegger, Arianna Huffington, Sir Richard Branson, Ben Bernanke, Steven Wozniak, ja Simon Sinek.
Katso lähdeversio osoitteessa businesswire.com: https://www.businesswire.com/news/home/20180621005425/fi/
Contact information
Nordic Business Forum
Anniina Turunen
Head of Marketing & Communications
+358-50-563-6025
anniina.turunen@nbforum.com
Tietoja julkaisijasta
Business Wire
http://www.businesswire.com
For more than 50 years, Business Wire has been the global leader in press release distribution and regulatory disclosure.