Pressvisning tis 20.8 kl. 10: Michael Jackson: On the Wall – 48 tolkningar av fenomenet Michael Jackson
Välkommen till pressvisning av utställningen Michael Jackson: On the Wall i EMMAs Aitio-utrymme (2. våning) på tisdagen den 20.8. kl. 10. EMMAs huvudintendent Arja Miller och amanuens Milja Liimatainen berättar om utställningen och konstnären Graham Dolphin, Michael Gittes, Todd Gray, Dan Mihaltianu och Susan Smith-Pinelo presenterar deras verk.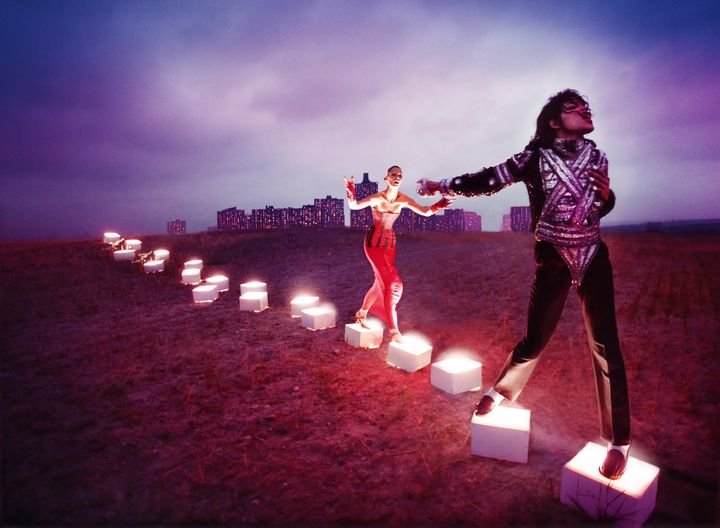 Michael Jackson: On the Wall presenterar 48 internationella förgrundskonstnärer som i sina verk har studerat fenomenet Michael Jackson. Utställningen visades först i London på sommaren 2018 och den har sedan gått vidare till Grand Palais i Paris och Bundeskunsthalle i Bonn. I EMMA visas utställningen 21.8.2019–26.1.2020. Michael Jackson: On the Wall är producerad av National Portrait Gallery i London och kurator är NPG:s chef, Dr. Nicholas Cullinan.
Visningen går på finska och engelska. Kaffeservering.
Anmälan och intervjubegäran senast 13.8.: asta.teravainen@emmamuseum.fi 
Utställningens konstnärer:
Rita Ackermann, Emma Amos, Lyle Ashton Harris, Dara Birnbaum, Appau Junior Boakye-Yiadom, Candice Breitz, Monster Chetwynd, Michael Craig-Martin, Dexter Dalwood, Graham Dolphin, Mark Flood, Isa Genzken, Michael Gittes, Todd Gray, Kai Guetta, Maggi Hambling, Jonathan Horowitz, Rashid Johnson, Isaac Julien, Johannes Kahrs, KAWS, David LaChapelle, Louise Lawler, Klara Lidén, Glenn Ligon, Sam Lipp, Isaac Lythgoe, Paul McCarthy, Rodney McMillian, Dawn Mellor, Dan Mihaltianu, Mr. Brainwash, Lorraine O'Grady, Catherine Opie, Yan Pei-Ming, Grayson Perry, Paul Pfeiffer, Faith Ringgold, Michael Robinson, Pamela Rosenkrantz, Mark Ryden, Susan Smith-Pinelo, Donald Urquhart, Andy Warhol, Kehinde Wiley, Hank Willis Thomas, Jordan Wolfson och Rose Wylie.
Michael Jackson: On the Wall är producerad i samarbete med Michael Jacksons arvingar.