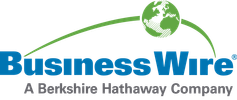 Principality of Monaco: Mark Mawson awarded with FUTURUM PRIZE by Prince Albert II of Monaco
It was September 2010 when the newly established Monegasque Futurum association - founded by architect Kawther Al Abood – organized his first three activities. Held from the 23rd to 26th they welcomed eminent experts and scientists from the MIT (Massachusetts Institute of Technology) for an exceptional business meeting entitled 'Energy Forum.'
This press release features multimedia. View the full release here: https://www.businesswire.com/news/home/20181030005661/en/
BOARD OF DIRECTORS FUTURUM ASSOCIATION with H.S.H Prince Albert II of Monaco and the artist Mark Mawson (From left Mahmoud Al Abood, M. Régis Bergonzi, M Lars Ericson, SAS LE PRINCE ALBERT II - Honorary President Futurum -, M. Mark Mawson and Kawther Al Abood - President Futurum) Copyright Gaetan LUCI /Palais Princier de Monaco
At the same time, in Monaco, the association arranged the world premiere of 'Death and the Powers,' a new opera produced at the MIT Media Lab by American composer Tod Machover, thanks to Futurum who partnered his creation.
It marked the start of Futurum's activities, strictly related to the association's objectives to develop, promote and encourage 'futuristic' events in the world of art and science. Every year since then, Futurum has shared with its members many original initiatives, such as exclusive gala evenings or private visits to major art museums, always with the aim of discovering and appreciating artists able to combine their talents with innovative technologies.
In 2013, the prestigious 'Futurum Award' was established, the trophy being a replica of the sculpture 'La vague de l'amour,' produced by the President himself (the original work is part of the permanent collection exhibited in Cap Martin Park in Roquebrune Cap Martin).
Selected by the Futurum Board of Directors, the prize has been awarded each year to an emerging artist or an artist already recognised worldwide for their ability to combine art, talent and new technologies.
To date, the prize has been presented five times, at an exclusive evening attended by HSH Prince Albert II, Honorary President of Futurum, where mainly internationally renowned guests are invited to share their experiences with the audience.
Following the success last year of American glass sculptor Dale Chihuly, Futurum's Board of Directors, comprising President Kawther Al Abood, Régis Bergonzi (Vice-President), Lars H. Ericson (Secretary) and Mahmoud Al Abood (Treasurer) have decided to present this year's prestigious Futurum Award to the internationally renowned English photographer, Mark Mawson. He has been invited to attend the ceremony held in Monaco on 25th October 2018.
"Once again, choosing the winner was not easy," said President Al Abood, who adds: "We analysed about ten candidates and all of them were particularly brilliant and authors of work created thanks to the support and use of new technologies. In the end it was Mawson's talent and creations that won us all over, with his colours and ability to interpret abstract concepts through the use of innovative techniques. For this reason I was really happy to welcome him to Monaco and present some of his works at the 6 th Futurum Awards Gala that has been considered an unforgettable event in Monte-Carlo."
ABOUT FUTURUM: The association aims to encourage and promote futuristic projects in all the Arts, including Science (as an Art), at an international level, encouraging the participation of a young generation of artists and scientists, in all of the domains that affect everyday life. WEBSITE:  http://www.associationfuturum.com
View source version on businesswire.com: https://www.businesswire.com/news/home/20181030005661/en/
Contact information
AMP Monaco
ampmonaco@ampmonaco.com
Tietoja julkaisijasta
Business Wire
http://www.businesswire.com
For more than 50 years, Business Wire has been the global leader in press release distribution and regulatory disclosure.