Private networks are already here, and they can save lives – the necessary access points for the virtual solution have now been built across Finland
As a pioneer, DNA has introduced regional customer traffic access points used in virtual private networks in eight different cities around the country. The networks operate over the existing 5G network, controlled by software. Private networks can also use fully customer-specific access points if needed, making it easy to scale the same software-based network solution to a smaller area.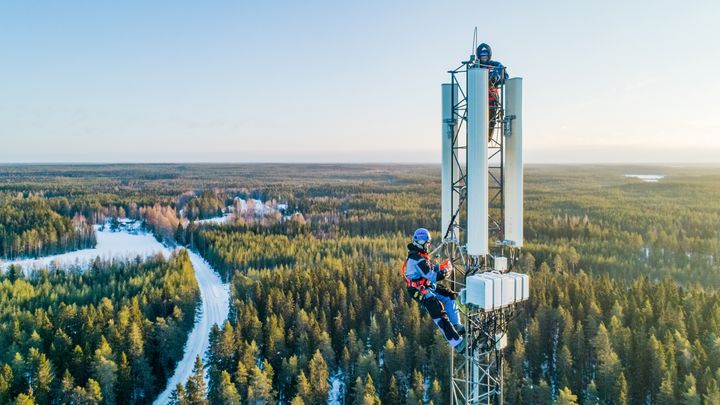 When it comes to 5G networks, the biggest promises of the technology have included latency-free operation and speed. These promises are particularly well fulfilled in private networks. A private network refers to a mobile private network, i.e. a closed mobile network used by a company or community. Now it is also possible to implement software-controlled private networks cost-effectively on top of the public mobile network. These are called virtual private networks. They can be used to provide companies and communities with stable connections to large areas and places where, for example, fibre would be expensive, difficult or even impossible to install. In addition, it is easier to ensure data security in closed networks.
"Even though our software-controlled private network solution operates over public networks, it actually improves spectrum efficiency. When the route of the data is optimal, room is freed up for other use. If certain frequencies were for private use only, they would also be unavailable for other purposes. This means we don't have to divide up fixed frequency bands for each private network and we can offer fast connections to all users. In addition, by optimally routing data from the radio network forward, space is freed up for other uses in the following network elements and customer data can be kept in the desired geographical area", says Ville Virtanen, Senior Vice President, Technology at DNA.
The customer traffic access points enabling the implementation were completed during 2022 in Helsinki, Tampere, Lahti, Kuopio, Jyväskylä, Vaasa, Turku and Oulu. Thanks to the decentralised access points, virtual private networks can now be built extensively across the country.
"These cities have been selected as the locations of data centres primarily based on demand. They are also located in different parts of Finland regionally, so we can already serve very large areas through them without the distance to the access point becoming too great. Of course, we can also provide the customer with their own access point anywhere where there is electricity and a suitable space, so very local solutions are possible if necessary. The best thing about the solution is that the architecture used in the public network can be scaled all the way to company level", Virtanen explains.
Data travels only the distance necessary
But what makes virtual private networks so fast, and why do they matter so much? For comparison, it is a good idea to look at the public mobile network first. In it, data sometimes has to physically travel long distances to nodes in the network to connect to various data services. There are only a few such centralised nodes in Finland, so data can travel up to thousands of kilometres, even if the communication is between two devices next to each other. However, nodes are necessary as they connect, for example, the networks of different operators. For the user, the long distance to the node may result in slower application response and longer download times.
In a private network, on the other hand, data travels physically only the distance that is absolutely necessary.
"We are talking about edge computing, i.e. the processing of data takes place on the periphery of the customer network, locally. The data processing is faster and also more secure. So, everything happens locally, and the data does not have to go to the cloud – that is, to data centres that may be located very far away", Virtanen describes.
He explains that information traditionally flows vertically, i.e. from device to cloud, from cloud to analysis and from there to the end user, for example. If necessary, edge computing enables even horizontal data transfer, almost directly from device to device. This is particularly beneficial for solutions such as the Internet of Things (IoT).
The importance of speed is emphasised in critical situations
So, how can private networks already save lives? A very concrete example can be found in health care. When paramedics working in an ambulance search for a patient's health information in an emergency to ensure the right treatment, a delay of seconds or even minutes can be decisive in terms of the success of the treatment.
"In one case involving ambulances, our private network remedied the slowness caused by the consecutive database queries required by the information system. So data was moving back and forth between the database and the ambulance, meaning that even a slight delay in the connection could multiply the final delay. A fast private network can therefore even save a life in a critical situation where the patient information is needed quickly", Virtanen describes.
In addition to health care, similarly high demands for latency-free network operation can be found in sectors such as public safety, industrial automation, mines, factories and smart traffic. That is, the number of potential applications for private networks is huge.
Media enquiries:
Ville Virtanen, Senior Vice President, Technology, DNA Plc, tel. +358 44 220 3272, ville.virtanen@dna.fi
DNA Corporate Communications, tel. +358 44 044 8000, communications@dna.fi
About DNA Oyj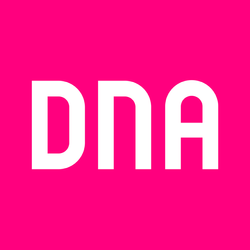 DNA Oyj
PL 10
01044 DNA
http://www.dna.fi
DNA is one of the leading telecommunications companies in Finland. We want to make our customers' daily lives less complicated. We offer connections, services and devices for homes and workplaces, contributing to the digitalisation of society. DNA's customers are continuously among the world mobile data usage leaders. DNA has about 3.6 million subscriptions in its fixed and mobile communications networks. The company has been awarded numerous times as an excellent employer and family-friendly workplace. In 2021, our total revenue was EUR 956 million and we employ about 1,600 people around Finland. DNA is a part of Telenor Group, a leading telecommunications company across the Nordics. More information: www.dna.fi, Twitter @DNA_fi, Facebook @DNA.fi and LinkedIn @DNA-Oyj.