Professor Rebecca Piekkari selected as Espoo Ambassador 2022
Espoo has a new congress ambassador after a two-year break since Professor Rebecca Piekkari from the Aalto University School of Business was selected as the Espoo Ambassador 2022. As Espoo Ambassador, Professor Piekkari will represent Espoo's scientific excellence when travelling around the world and encourage Espoo scientists to participate in academic organisations and congresses. Professor Piekkari is the 12th Espoo Ambassador.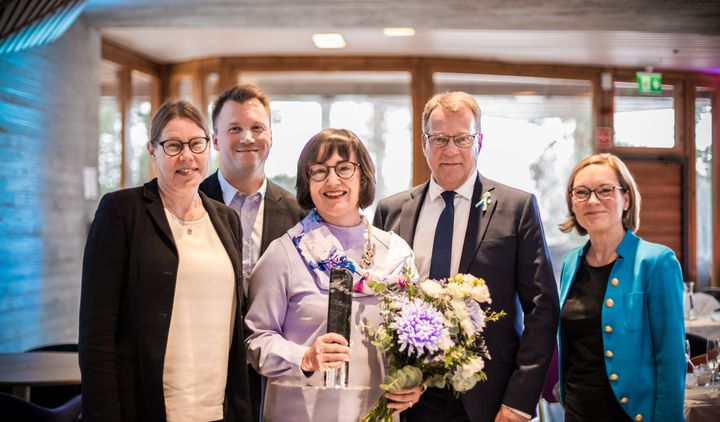 The award was announced on 2 December 2022 at an invitation event at Aalto University's Dipoli, hosted by Espoo Mayor Jukka Mäkelä and Aalto University Provost Kristiina Mäkelä in collaboration with Visit Espoo. The selection of the Ambassador of the Year is part of Visit Espoo's Espoo Ambassador programme, which promotes congress marketing.
The selection of Rebecca as the Ambassador of the year is in recognition of her important contribution to inviting and organising international congresses. She is also at the international forefront of her field and an influential actor in scientific organisations.
Rebecca Piekkari is the Marcus Wallenberg Professor of International Business in the Department of Management Studies at Aalto University School of Business. There, she is responsible for teaching and research in international business.
Rebecca has been involved in organising international congresses since 1989 when she was a Master's student and was responsible for the spouses' programme at the European International Business Academy (EIBA) congress. And in December 2024, she will organise the 50th annual conference of the same organisation at Aalto University School of Business in Otaniemi.
Professor Piekkari sees the organisation and the hosting of international congresses as an important way to bring visibility to researchers, Aalto University, the city of Espoo and Finland. Congresses can also help in recruiting new talented professors to the department.
"Espoo, and Finland in general, are excellent places to organise international congresses. We have good transport links, internationally interesting design and architecture, healthy and delicious food, international companies, and a dynamic start-up ecosystem. Our strength is also our vast experience in successfully organising large events in a safe and secure environment," says Professor Rebecca Piekkari.
The Espoo Ambassador programme is designed to support congress organisers
The City of Espoo and Visit Espoo launched the Espoo Ambassador programme in 2009. Since the beginning, the programme has aimed to highlight the value and wide-ranging impact of international scientific congresses and to help and support researchers and scientists in organising these important events.
"Visit Espoo offers concrete assistance in the different stages of organising a congress, and with these services, we want to encourage scientists to call and organise conferences in their field in Espoo," says Miikka Valo, Director of Conventions and Tourism at Visit Espoo.
"We want to engage in an active dialogue with researchers and potential organisers and develop our congress services to meet the changing needs of today and tomorrow. The Espoo Ambassadors, whose number has grown to twelve with Rebecca's selection, play an important role in this. Our ambassadors are also the best possible messengers within Aalto University. They have vast experience in organising conferences in collaboration with us and local partners", Valo continues.
Contacts
Miikka Valo
Director, Conventions & Tourism
Visit Espoo
Tel. +358 43 824 6038
e-mail: miikka.valo@espoo.fi

Images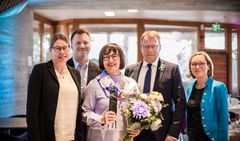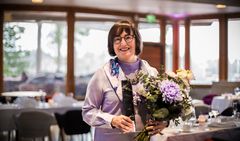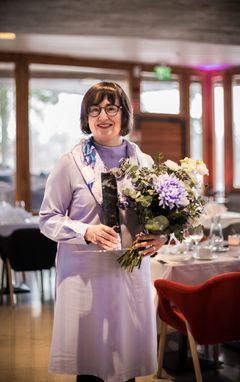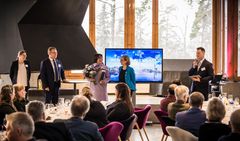 About Espoon kaupunki - Esbo stad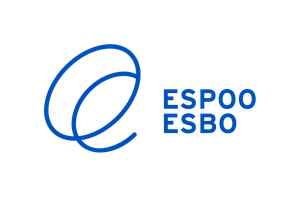 Espoon kaupunki - Esbo stad
PL 1 / PB 1
02070 ESPOON KAUPUNKI / ESBO STAD
+358 9 816 21
http://www.espoo.fi
Visit Espoo is part of the city marketing company, Enter Espoo Oy, owned by the City of Espoo. Its purpose is to attract companies, investors and visitors to Espoo, and help operators succeed in tourism and innovation ecosystems. The services are designed to help companies in tourism and innovation environments find partners, customers and growth opportunities. The goal of Enter Espoo is to create jobs, increase tax revenue and promote sustainable growth in Espoo, the company's partners and everywhere in Finland.
Visit Espoo coordinates the regional network of tourism business cooperation and joint marketing and helps businesses promote sustainable business and reach international markets. Destination marketing is done together with local businesses. Together we design and develop annual marketing measures to promote both business and leisure tourism.
The company aims at improving Espoo's appeal, recognition and reachability, both in Finland and abroad. The company markets Espoo for visitors under the Visit Espoo service brand.
Subscribe to releases from Espoon kaupunki - Esbo stad
Subscribe to all the latest releases from Espoon kaupunki - Esbo stad by registering your e-mail address below. You can unsubscribe at any time.
Latest releases from Espoon kaupunki - Esbo stad
In our pressroom you can read all our latest releases, find our press contacts, images, documents and other relevant information about us.
Visit our pressroom