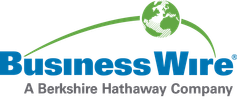 Profitable argument: Delticom B2B shops introduce a lifetime warranty for house brands
Users of Goodride, Star Performer or Nankang tyres will be more relaxed when it comes to their wallets in the future: Many of Delticom's B2B shops now offer a lifetime warranty on its Star Performer tires and other Delticom house brands - giving its dealers strong selling points. The warranty is valid in Germany, Austria, Switzerland, Netherlands, Sweden, Denmark, France, Spain, Italy, Poland, Portugal and Finland. In the event of manufacturing or material defects and even irreparable damage due to everyday use the tire will either be replaced at no cost or big discounts will be offered. The compensation claim depends on the remaining tread depth. For example, defective tires with a remaining tread depth of six millimeters or more will be replaced with new ones, or customers receive a discount of up to 80 percent of the current price on the day the warranty claim is made.
This press release features multimedia. View the full release here: https://www.businesswire.com/news/home/20181030005757/en/
Delticom B2B shops introduce lifetime warranties for house brands (Photo: Business Wire)
"Current market monitors show a trend to increasing demand for cheap tires. Star Performer, Goodride and Nankang perfectly complement a dealer's portfolio", explains Thorsten Orbach, Head of Dealer Business at Delticom B2B. "Dealers can offer price-conscious end customers, who value an excellent cost benefit ratio above all else, an excellent alternative with an attractive margin for themselves at the same time. With the lifetime guarantee, we also generate business for our dealers with Goodride, Star Performer and Nankang tires."
Additional information about the lifetime warranty can be found in the German online shop under the following links:
https://www.autoreifenonline.de/Goodride-Reifengarantie-lifetime.html
https://www.autoreifenonline.de/Star-Performer-Reifengarantie-lifetime.html
https://www.autoreifenonline.de/Nankang-Reifengarantie-lifetime.html
About Autoreifenonline.de
Autoreifenonline.de is the exclusive German online shop for garages, dealers, wholesalers and service/installation stations from Delticom AG with tires of all types and car accessories. With more than 15 years experience in online tire business, the B2B professional team from Autoreifenonline.de offers their business customers an outstanding range of car and motorcycle tires of all makes and sizes for all vehicle types, light truck and truck tires, bus tires, special tires, complete wheels, car spare parts and accessories, engine oil and batteries. Dealers not only benefit from good purchasing conditions, but also time-saving tire search functions in the online shop, high availability, reliable delivery thanks to their own warehouses, as well as easy registration and use without any hidden costs - from the very first tire on.
Online shops for dealers and garages in Germany, Austria and Switzerland: www.autoreifenonline.de, www.autoreifenonline.at, www.autoreifenonline.ch and 24 other countries.
Information about the business: www.delti.com
Tire tests: www.reifentest.com
The original source-language text of this announcement is the official, authoritative version. Translations are provided as an accommodation only, and should be cross-referenced with the source-language text, which is the only version of the text intended to have legal effect.
View source version on businesswire.com: https://www.businesswire.com/news/home/20181030005757/en/
Contact information
Press contact
insignis Agentur für
Kommunikation GmbH (GPRA)
Henning Jahns
Tel.: +49-511-132214-14
Fax: +49-511-132214-99
delticom@insignis.de
or
Delticom AG
Anne Lena Peters
Tel.: +49-511-93634-8909
Fax: +49-511-93634-8301
anne.lena.peters@delti.com
About Business Wire
Business Wire
http://www.businesswire.com
For more than 50 years, Business Wire has been the global leader in press release distribution and regulatory disclosure.