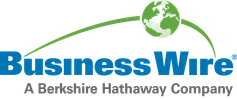 RMS Automotive enhances dealer web portal for French car manufacturer PSA Groupe
RMS Automotive enhanced the dealer web portal for long-time partner and client PSA Groupe. This highly-successful dealer portal, called "MOVE", was created in 2012 and has sold over 600,000 vehicles to 13,000+ dealers. MOVE is live in 22 countries and remarkets vehicles on behalf of three PSA Groupe brands – Peugeot, Citroen and DS Automobiles.
As a result of a long-standing relationship with PSA Groupe, RMS Automotive has a deep understanding of PSA Groupe's brand value – which extends far beyond products into the entire customer experience – and brought this understanding to life through enhancements that put the customer front and center and make it easier to do business with PSA Groupe.
Based on the learnings from a study in 2017, major changes were implemented to the dealer portal that would optimize the customer experience through a simple, intuitive and accessible environment.
"We are committed to developing agile solutions with the dealer in mind," said Christian Vanoni, head of international wholesale used car operations for PSA Groupe. "The solutions that RMS Automotive bring to PSA Groupe ensure that we are channeling the right vehicles to the right dealers at the right times, and that the buying experience for the dealers is a positive one."
With the redesigned MOVE portal available in all PSA Groupe operational markets, it is possible to access the portal on any device, anywhere, anytime, ensuring dealers never miss the best stock available.
"The enhanced PSA Groupe dealer portal underscores our commitment to producing innovations that are highly responsive to our client's needs'', said Sebastian Fuchs, senior director of RMS Automotive European sales and marketing. "The enhanced dealer portal ensures that PSA Groupe is at the forefront of innovative technology solutions and ensures that their dealers are able to access stock when and where convenient for them. The new portal aims to create a truly positive user experience that is personal, compelling, positive and memorable based on in-depth understanding of how mobile users browse for and purchase products."
As technology changes and the business needs of PSA Groupe evolve, the enhanced dealer portal is equipped to flex for needed enhancements, optimizations and customizations in the future.
For more visit www.rmsautomotive.eu
View source version on businesswire.com: http://www.businesswire.com/news/home/20171010005142/en/
Contact information
RMS Automotive
Rituparna Jana
rituparna.jana@rmsautomotive.com
Tietoja julkaisijasta
Business Wire
http://www.businesswire.com
For more than 50 years, Business Wire has been the global leader in press release distribution and regulatory disclosure.